Contact All In Solutions Counseling Center Today
If you or a loved one are struggling with addiction or mental health, All In Solutions is here for you. Every client we treat receives a completely individualized treatment plan, tailored to meet their unique needs and help them achieve their goals. If you are ready to receive the gifts that come from a life in recovery, we're ready to help.
Our counselors are standing by, 24/7.
You will be contacted by an admissions coordinator who will provide you with information to help you make an informed decision about addiction treatment. Our admissions coordinator are available to answer any questions you may have as you consider whether treatment is right for you.
Rest assured, All In Solutions takes privacy very seriously. We will never share your submitted information with any third parties. 
All In Solutions Counseling Centers Locations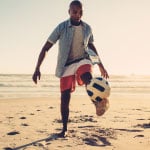 Richard C
Alumni
All In Solutions is by far the substance abuse best treatment center I've been to, and I've been to more than a handful of them. Their staff is so caring and passionate about their jobs. From the client mentors, to the outreach team, to the therapists and clinical director and everyone else. Without my time at All In Solutions and the treatment I received there I would not be the person I am today. I am now free to live a happy and sober life. Thank you All In Solutions! I'm forever grateful.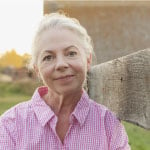 Paula G
Family Member
As a mother of an addict for over 15 years finding a program that actually works has saved our family. All the staff from the Therapists to Pastor Dan and even the front desk staff are amazing. They are there for their clients and their families - They are ALL IN to provide the services and the tools anyone struggling with addiction needs. Their alumni program is amazing and keeps the "recovering addict" engaged to ensure their future success in recovery. If you or someone you love needs help - All In Solutions can be the solution. Don't hesitate to reach out to them....... they will change your life!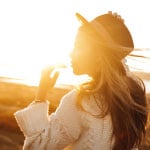 Sabrina C
Alumni
All in solutions helped me find myself again. After years of depression, alcohol and substance abuse I finally learned how to live a happy and sober life. The staff supported me and loved me until I could love myself. I found my relationship with God again through their faith based program and Pastor Dan. Myself and my family are so thankful for All In solutions.
Peter L
Family Member
Thank you All In Solutions! After much research we chose All In for a family member who needed help, again. Their family program helped us to better understand addiction and what they were going through. I've read through the reviews and couldn't agree more about the caring staff. We've dealt with a few treatment centers and All In's staff was breath of fresh air. When you speak to them, you know they want the best for their clients. If you don't know where to go for treatment, I highly recommend All In.
Tammy W
Alumni
All In Solutions has saved my life. The family oriented approach and atmosphere they have made me feel welcome from day one. All the staff is loving and compassionate. I know when I leave here, I will have a family forever. The client coordinator Shannon has so much patience and helped all of my needs and the Program Director Michael really knows how to keep everything running smoothly and efficient. My peers and I always feel safe and loved and for that I am forever grateful. If you want to change your life, come to All In Solutions.
Chelsey M
Family Member
All In Solutions really sets the bar high for clinical standards. My boyfriend has been in and out of treatment for years and he was never able to get his addiction tamed until he went to All In. Michael was able to help me and my family by getting him in to the program and remained in contact with us throughout the process. My boyfriend really loved the houses and the friendly staff. I give our overall experience a 10/10.
Clinical, Medical, and Support Staff Available Now
All In Solutions Medical and Support Staff is Available 24/7 365
At All In Solutions Recovery and Treatment Centers, our mission is to provide quality, evidence-based treatment that leads to long-term recovery for each client that walks through our doors. We believe proper comfort and care can be the stepping stones to long-term recovery.
Our team will help guide you in taking a step forward in the right direction towards receiving help. Whether for yourself or a loved one, our team of top-notch medical, clinical, and behavioral support staff are on standby to provide the uttermost support. We accept most insurances, private pay options and have scholarship opportunities.
The admissions team at All In Solutions is available around the clock and can help you arrange a safe and accommodating travel/arrival plan to our facility.
Nationally Accredited and Verified | 5 ⭐ Google Rated