Opiate Addiction Treatment Recovery Center
Opiate Addiction Treatment Centers - Opioid Treatment Program - Opiate Recovery Center
Understanding opiate addiction is an important first step in discovering addiction treatment options. Before jumping to conclusions about what kind of drug rehab program might be most beneficial, it is helpful to understand the physical, psychological, and emotional components that make up opioid use disorder. While many people assume that recreational drug abuse is the only way a person can become opioid dependent, this is simply not the case.
Similar to heroin, opiates are derived from poppy plants. Poppy plants produce opium and have addictive properties. Opium is commonly used in narcotic prescription medications and should only be taken as instructed by a medical professional. However, opiate abuse has become a frequent issue in the United States and opioid drugs are often obtained illegally leading to massive spikes in opioid overdose.
Within the body, opiates are connected to our natural opioid receptors, manipulating our perception of pain. Thus, causing euphoric sensations that our bodies crave.
The brain and nervous system are affected substantially. The main areas of the brain that are affected include:
Illicit opiate abuse will cause harmful effects to these areas of the brain that will ultimately control an abuser.
Compassionate Treatment For Opioid Dependence
You Don't Have To Do This Alone. Start Your Recovery Today. Help Is Just A Click Away.
Opiate Withdrawal Symptoms
When opiate abusers abruptly stop using, neurological responses are immediate and harsh. Lack of opiates on the opioid receptors causes the nervous system to produce internal endorphins at an abnormal rate. This ultimately causes withdrawal symptoms. Withdrawal begins within 48-72 hours of last use and end, depending on the abuse frequency. Opiate abusers experience various withdrawal symptoms that are physical and mental.
Physical Withdrawal Symptoms
Restless leg syndrome
Muscle, bone, or joint pain
Insomnia
Diarrhea and Vomiting
Abdominal cramping
Body aches
Restlessness
Psychological Withdrawal Symptoms
Anxiety
Depression
Distorted thinking
Psychosis
Impulsiveness
Irritability
Racing Thoughts
Lack of Concentration
Opiate detox symptoms are managed with the proper dispensation of several drugs to minimize the physical sensations of withdrawal. Some examples of commonly used medicines include clonidine, naltrexone, suboxone, and methadone, which may only be administered in a licensed drug addiction treatment center. These medications are merely examples and do not reflect the specific drug used for any individual's opiate detoxification.
Proper medications can help alleviate the withdrawal symptoms that occur from opiate abuse. Common medications include methadone, clonidine, naltrexone, and suboxone. These medications above are only examples and only relate to individuals when diagnosed and prescribed by a medical professional after assessing the individual's case at hand. All In Solutions provides the stepping stones for finding the proper care now and moving forward.
Opiate withdrawal can be managed with the proper medications that help alleviate difficulties due to psychological and physical withdrawal. A licensed medical professional will need to evaluate and monitor each patient during their detox process to receive the right treatment. At All in Behavioral Health, we offer 24-hour, 7-days-a-week treatment by medical staff and behavioral technicians. This will help you feel comfortable and safe during this difficult time. Through proper detoxification and treatment, your journey back to sobriety will be complex but life-changing.
At All in Solutions, our 24-hour, 7-day-a-week medical staff is available to help you move through the opiate detox process with all the attention you require. Your journey back to recovery begins with the correct detoxification program followed by a drug addiction treatment program.
Your Insurance May Cover Addiction Treatment
Did you know that most health insurance plans provide coverage for substance use disorder treatment? Submit your policy information below for a free, confidential review of your benefits. All In Solutions accepts most health insurance plans.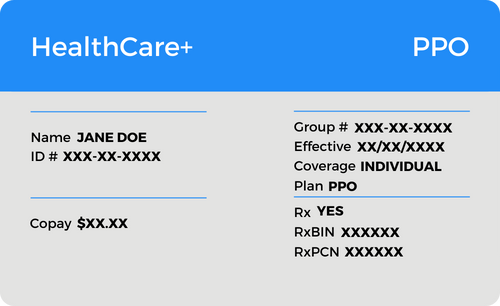 Opiate Addiction Treatment Centers - Opiate/Opioid Addiction
After the detoxification phase, opiate abusers must seek additional help through an inpatient facility. This will help individuals build a sober network and clear mind when returning to their home environment. Addressing physiological and mental health issues will decrease the chances of relapse and give each individual an opportunity to work on their underlying issues.
All In Solutions Opiate Recovery program and our opiate addiction treatment centers take each instance on a case by case basis as each individual's needs have to be adequately taken into consideration. Therefore, we respect each individual's needs to help them live a better life in sobriety. Opiate addiction treatment combines complex therapeutic practices, 12-step programs, and recreational activities with peers.
All in Solutions enables you to make a seamless transition from detoxification straight into our inpatient treatment programs. Our programs are custom-tailored to your specific needs and drug addiction. Opiate addiction treatment includes individual and group therapy, 12-Step programs, recreational activities, spiritual activities (if desired), and more.
Overall, our core mission is to help each individual receive the care and compassion that was once given to us.
Get the Help You Need Today
Opiate Rehab Levels of Care
Inpatient Rehab – Inpatient treatment, also known as residential treatment, entails patients staying in a facility for significant periods of time to get treatment. Partial Hospitalization Programs (PHP) are typically the next level of care after detoxification and stabilization in a residential setting. PHP is where the true healing occurs for the mental health components that can impact opiate recovery.
This level of treatment is intended for persons who are just starting their recovery. Maybe they don't know how to cope, have mental health issues that make them more inclined to abuse drugs, or are recovering from an overdose. The most intensive form of therapy is inpatient treatment.
Outpatient Rehab –  After completing a residential treatment program, most people will continue their treatment in an intensive outpatient program (IOP). IOP continues to provide patients with a high level of supervision and assistance as they make the transition back to normal life. While still living at home, patients can continue to attend treatment and meetings on a daily basis.
An IOP does not require that a person begin treatment in a residential facility. Because residential therapy is not practical for everyone owing to job or family commitments, it may be beneficial for someone who still need extensive assistance or does not have a strong support network at home.
Outpatient Addiction Counseling – Even if a person is making progress in their recovery, they will need to meet with a counselor or therapist on a regular basis to hold them accountable and offer them with support. Hopefully, their therapist has been with them throughout therapy and will be a rock for them as they face each recovery obstacle.
Addiction is accompanied by other mental health or drug use issues in more than 9 million US individuals, or numerous mental health disorders overlap. A co-occurring disorder is what this is known as. Statistically, drug addiction and mental health issues go hand in hand, whether a person develops mental health problems as a result of substance abuse or as a result of substance abuse.
A person battling with addiction might benefit from regular visits to a counselor or therapist to help them manage their mental health.
Specialized Addiction Programs
Medication Assisted Treatment (MAT) – Opioid addiction is one of the most difficult addictions to recover from partly because of the profound impacts this class of drugs has on a person's body and brain. In addition to this, because of the introduction of fentanyl and carfentanyl (up to 100x more potent than fentanyl) to the drug supply an opiate relapse can lead to overdose and death. Because of these factors, medication-assisted treatment programs have become increasingly popular.
Proven to be effective in reducing relapse rates and also in decreasing overdose rates in those that do relapse, medication assisted treatment programs utilize medications like Suboxone, Methadone, or Vivitrol to help minimize post-accute withdrawal symptoms and curb cravings in recovering addicts. 
Faith-Based Recovery Program – Since the early 1930's, even before the program now know as Alcoholics Anonymous was founded, recovering addicts and alcoholics have recognized the power that faith in a higher power can have in transforming their lives. Christian drug rehabs and faith-based recovery programs have built on this idea by utilizing Biblical teachings and spiritual principles to supplement the reconstructive program guided by the 12 steps. 
In many faith based addiction programs, including the one offered at All In Solutions, Christian and 12 step elements are combined with evidence-based therapeutic practices to provide biological, psychological, social, and spiritual change. 
Opioid Addiction Center FAQ