Family Program Substance Abuse Treatment
Addiction Treatment Family Program
Family serves as the foundation for a person's upbringing. It sets the tone for life. It can either have a positive impact or a negative impact on one's development and trajectory of life. However, family issues affect each family member and lead to lifelong struggles if not resolved. This is why it is important to seek family therapy to resolve family issues and put an end to maladaptive transgenerational patterns.
By overcoming issues that created misunderstandings, resentments, and estrangements, it is possible to restore the balance and wellbeing of a family. But, it can be even harder to move on from trauma due to addiction. The fact is that family can hurt a person enough to cause them to develop a substance use disorder and it is only through the support of loved ones to be able to recover from substance abuse. This is where a family therapist comes into place.
A family therapist provides family support which is integral for the recovery of the individual suffering from the addiction and the family as a whole. Families affected by substance abuse can truly benefit from family therapy. Sharing difficult emotions like shame, stress, disappointment, anger, frustration, and fear in a safe, therapeutic environment can be transformational for the entire family and allow for individual recovery. Family therapy focuses on different issues such as the ones mentioned below.
Marital Strain
Conflict Resolution
Substance Abuse
Health Concerns
Eldercare
Relationship Dynamics
Infidelity
Grief
Trauma
Domestic Violence
Parenting
Mental Health
LGBTQ Challenges (i.e. acceptance and coming out)
Cheating
Addiction Stigmas
Improved Family Functioning
Communication Problems
Financial Problems
How Is Family Therapy for Substance Abuse Helpful?
There is no denying that addiction is a family disease. During family therapy and addiction treatment, each member of the family unit has to be active in counseling and intervention. There may be one-on-one mental health family counseling for providing individual insights and finding a way to make all family members happy. The main reason why family therapy is important is that it offers each family member an opportunity to share their experiences with other family members and their feelings towards those experiences. Through alcohol abuse family therapy, it is possible for each relative to learn they have been helpful or unknowingly harmful during the recovery process of a loved one. Family therapy and addiction involve each family member taking on the role of a codependent.
For instance, it is common for a member to be considered the scapegoat in a dysfunctional family and be subjected to blame for all the family issues. This leads to the scapegoat feeling unloved and rejected. On the other hand, the other family role is that of a hero who appears to be high functioning and well-adjusted. The hero makes it seem like the family does not have any issues and attempts to resolve family issues often. It is important to understand that every family role affects the family system in one way or another and how recovery from addiction is experienced. Now, the scapegoat might take all the blame for the addicted relative's behavior or be the member with the addiction and the partner be considered the enabler. Therefore, it is clear that family dynamics tend to be complicated and difficult to identify. But, professionals are able to assess the role of each family member.
With alcohol abuse family therapy, an interventionist or medical professional is present who makes sure that everyone is aware of the ways they contribute to the problems within the family unit. Family members have to undergo structured sessions for improving communication, resolving conflicts, and promoting healing. Relatives have to participate in family therapy for substance abuse in order to facilitate resolution. The final outcome of the sessions will be resolved conflict and closer relationships.
Family Healing
Rebuild the fractured relationships caused by drug and alcohol abuse by involving your family in your recovery.
Call Now
Family Therapy Program
Addiction affects more than just the addict - family programs allow loved ones to express themselves in a structured environment to begin the process of reconciliation.
Contact Us
There are several formats of treatment to uncover and resolve underlying problems faced by a family. They include different techniques for repairing and strengthening family connections and repairing the overall wellbeing of the family members. When it comes to family therapy and addiction treatment practices, there are four main types that focus on specific problems and offer resolutions. Laney Cline King is a social worker who developed different types of family therapy which are widely used. These are mentioned below.
Structural
Systemic
Bowenian
Strategic
Structural therapy deals with enhancing the family dynamic by ensuring that parents are in a position of authority. It includes active therapist involvement and boundary setting. Systemic therapy focuses on unconscious communication and works to find underlying meaning behind each action. In addition to this, the family therapist might observe how the family members interact but take a distant or neutral stand. On the other hand, Bowenian family therapy is suited for people who do not require family involvement throughout their recovery. Lastly, strategy family therapy offers members tools for growth and the therapist adopts a direct approach. Methods used for problem-solving during each session depend on the approach of the family therapist and whether there is a need for more approaches.
The Importance of Family Therapy
As mentioned above, family therapy is necessary for resolving family issues and maladaptive transgenerational patterns. The family unit can benefit from a restoration of balance and wellbeing through alcohol abuse family therapy. Family abuse can prevent each member from growing and succeeding in life. It can come in the way and affect every relationship that an individual forms. Hence, to ensure that each relationship is built on love and trust, family therapy is needed.
Practices in Family Therapy for Substance Abuse
Family therapy introduces different ways to relate to family members. Besides observing and notating challenges within the family dynamic, the therapist also introduces the following approaches.
Role playing
Cognitive Behavioral Therapy (CBT)
Increased family connection
Incorporating holistic care to support growth
Restructuring of dynamics
Communication techniques
Writing letters to self or others
Open emotional expression
Journaling
Offering step-by-step methods to improve relationships
Cognitive behavioral therapy (CBT) is commonly used in family therapy. It allows for emotional regulation by empowering every family member to become aware of how their thoughts (cognition) causes behaviors and other factors that lead to the problem. CBT is highly effective in treating addiction and reducing symptoms related to depression and anxiety. A qualified specialist has to be present for family intervention to ensure that their loved one suffering from addiction gets the help that he or she deserves while also healing as a family unit. The above techniques reframe pain, anger, and other emotions felt by family members and allow them to gain a deeper awareness of how to return to a healthy family function. Moreover, family members get to transform relationships with themselves and others through self-awareness.
Don't Wait. Get Help Today.
Our admissions department is available 24/7 to help answer questions and discuss treatment.
What Is The Theory Behind Family Therapy?
Generally, family therapy relies on the therapeutic approaches of a systems perspective which is based on the belief that changes in any part of the system can cause turmoil. Thus, it can help contribute to solutions. Family members play a huge role in the recovery process as they provide support to the patient and enforce the consequences of addicted behavior. Moreover, loved ones also get to address their own issues and aspirations during the sessions. In the past, substance use disorders were viewed as an individual problem such as a character or moral flaw of the individual which led to the disorder being treated in isolation. But, research from the last three decades reveals that family and partners play an important role in the origin and maintenance of addictive behavior. Today, addiction has been conceptualized as a problem that the larger family system suffers from.
Your Insurance May Cover Addiction Treatment
Did you know that most health insurance plans provide coverage for substance use disorder treatment? Submit your policy information below for a free, confidential review of your benefits. All In Solutions accepts most health insurance plans.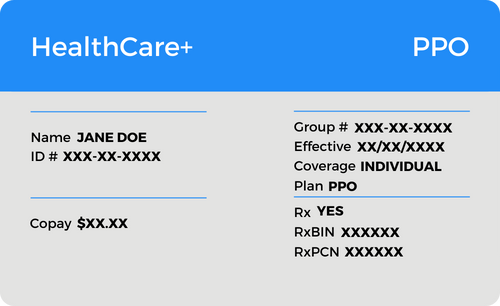 Origins of Family Therapy
The truth is that family interventions have existed for a significant amount of time within human culture. However, the formal development of family therapy only began after child guidance and marriage counseling during the early 1900s. It was further materialized through the creation of the American Association of Marriage Counselors in 1942. Early influences of social psychiatry and psychoanalysis led to a multitude of different schools of family development. It was during the 1970s that strict distinctions between different schools of thought started to soften and moved away from theoretical purism. Over time, modern family therapy has become an eclectic mix of various techniques, theories, and strategies.
What Does Evidence Say about Family Substance Abuse Therapy?
If you are interested in the evidence about family therapy, it is important that you know that it has yielded positive results for entire families. According to a meta-analysis, it was found that family therapy is the most effective intervention for eliminating substance use in adolescents. Research shows that family therapy is much more effective in comparison to other methodologies. Hence, it is critical that you focus on family reconnection.
Working with a qualified family therapist can heal families that are hurt and wounded by addiction. If you or a loved one is abusing harmful chemicals, you need to turn to a family therapist to ensure the recovery of the family system.
Family Therapy Addiction Program Near You