Addiction Treatment Center
Simi Valley, California
Unlocking Hope, Healing, and Recovery in Simi Valley: Embrace Life with All In Solutions California.
All In Solutions Alcohol & Drug Rehab in Simi Valley, California
Nestled in the serene beauty of Simi Valley, our holistic inpatient and outpatient programs redefine addiction treatment, offering a personalized path to healing and lasting sobriety. With a steadfast commitment to your well-being, our compassionate team provides an innovative blend of evidence-based therapies, immersive experiences, and unwavering support.
At All In Solutions California, we know that recovery is as unique as the individual. That's why we craft tailored treatment plans that honor your journey, integrating cutting-edge modalities and holistic practices. Unleash your inner strength through specialized counseling, therapeutic activities, and a warm, inviting environment that fosters growth and personal empowerment.
Together, we'll rewrite the story of addiction, unveiling a future brimming with hope, purpose, and resilience. Step into our sanctuary of transformation, and let us guide you towards a life of unlimited possibilities at All In Solutions California.
Simi Valley Addiction Treatment Programs
All In Solutions Behavioral Health brings a proven track record of operating highly-regarded addiction recovery programs in Florida and New Jersey to the West Coast. At All In Solutions California, we aim to provide an environment where clients have all the resources and structure they need to heal, grow, and succeed. We encourage our clients and staff members to maintain a community in which we hold each other accountable. Here, clients are empowered to look inward and effect lasting change.
Accredited California Addiction Provider
Our California Treatment Center
All In Solutions California, previously known as Adjustments Family Services, was added to the All In Solutions network of behavioral health programs in 2023. Before reopening as All In Solutions California, the facility, staff, and program were revamped to ensure the clinical care and patient experience meet the high standards in place at all of our other treatment centers. All In Solutions California, and its sister program, All In Solutions Detox (Simi Valley), seek to continue fostering the community of recovery established by their predecessors.
Your Insurance May Cover Addiction Treatment
Did you know that most health insurance plans provide coverage for substance use disorder treatment? Submit your policy information below for a free, confidential review of your benefits. All In Solutions accepts most health insurance plans.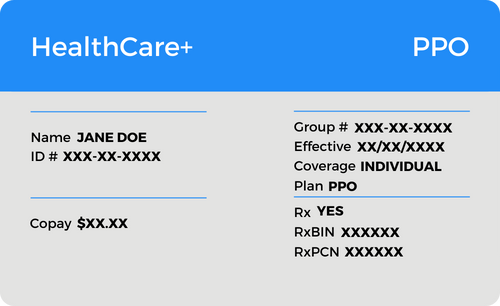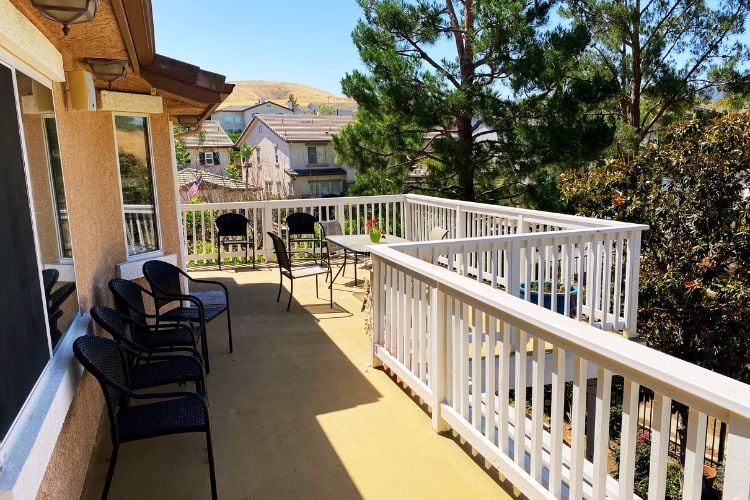 Why Choose All In Solutions?
In over 11 years in business, countless patients have placed their trust in the experience and expertise of All In Solutions.
Experienced Addiction Experts
Over 11 years experience helping addicts and alcoholics recover.
More than 7000 alumni living happy healthy sober lives.
Hundreds of 5-star reviews from satisfied patients and family members.
Operating accredited facilities in New Jersey, Florida, and California
All In Solutions California Levels of Care
Partial Hospitalization Program (PHP)
Our traditional partial program provides a structured environment for clients that have recently attended detox or residential treatment and focuses primarily on post-acute withdrawal symptoms management and education. The conventional program explores learning themes such as coping strategies to deal with anxiety, physical discomfort, cravings, and urge administration. In addition, the curriculum is evidence-based and includes a mental health education component to help clients learn more about the withdrawal process's mental, emotional and physical side effects.
Intensive Outpatient Program (IOP)
Our Traditional Intensive Outpatient Program focuses on providing support for clients who have recently attended a Partial or Residential program and looking for support in their daily lives. This program is focused primarily on helping clients develop independently in the community, with a plan for sustained mental health maintenance and long-term continuous sobriety following treatment completion. Clients attend various individual and group therapy sessions with learning themes that assist in enhancing or restoring social skills, independent living skills, and practical life management skills to best support their psychological, physical, and social health.
Outpatient Program (OP)
Our outpatient program is designed to provide ongoing support to clients who have finished our Intensive Outpatient Program or who require assistance in their everyday life. This stage of the recovery process is largely concerned with assisting clients in retaining their independence by concentrating on relapse prevention and long-term sobriety. Clients attend a mix of individual and group therapy sessions based on their specific needs, all of which are meant to help them build a strong support system as they navigate life while remaining clean.
Opiate Addiction Treatment Program
Clients require intensive therapy care in an organized and safe setting after detoxing from opiates. Clients in our opiate recovery program have the choice of participating in inpatient and outpatient rehab programs, as well as medication-assisted therapy. Individuals suffering from oxycodone, fentanyl, vicodin, dilaudid, and heroin addiction are treated in our opioid addiction treatment program. We blend therapeutic techniques, 12-step programs, and peer-to-peer recreational activities.
12 Step Based Recovery Program
Our 12-step based addiction recovery programs, which are based on the 12 steps of Alcoholics Anonymous (AA), help clients create a foundation in recovery that may be sustained once they leave treatment by pursuing the fellowship with which they become familiar. This curriculum provides a spiritual answer that is both practical and approachable.
Dual Diagnosis Treatment Program
Co-occurring disorders like depression, anxiety, PTSD, bipolar disorder, dissociative personality disorder, borderline personality disorder, OCD, and eating disorders are common among people who struggle with alcohol and drug addiction. Our dual diagnosis treatment program utilizes therapies like cognitive behavioral therapy, dialectical behavioral therapy, individual counseling, and other forms of treatment to address the substance use disorder as well as the mental health conditions. 
Available at All In Solutions Detox (Simi Valley)
Medically-Assisted Detoxification and Residential Addiction Treatment
At our inpatient detox center, clients undergo specialized treatment for safe and comfortable withdrawal from drugs and alcohol. The process begins with a thorough medical evaluation to assess their physical health and identify any underlying conditions. A personalized detoxification plan is then created, which may include medication to manage withdrawal symptoms.
Clients receive round-the-clock care from a multidisciplinary team of professionals, including doctors, nurses, therapists, and counselors. They closely monitor vital signs, provide medications, and offer counseling and therapy sessions to address addiction's psychological and emotional aspects. The goal is to help clients understand the root causes of their substance use and develop coping strategies for long-term recovery.
Real recovery is about more than just abstinence from drugs and alcohol. It's about shedding the depression, anxiety, fear, and self-doubt that accompany drinking and drugging. At All In Solutions, clients awaken to their potential and begin to thrive.