Difference Makers in Addiction Treatment
Client Driven Leadership Approach
The All In Solutions team provides a full continuum of psychiatric, outpatient counseling, and sober living services for those recovering from substance use or addiction. We provide the roadmap based on proven, evidence-based programming, delivered in a safe and supportive environment. Our clinical teams and our residence teams understand the process, navigate the challenges and have the experience to help enact real change. We approach the recovery process by connecting with our clients to figure out how we can bring meaning, purpose, and joy back into their lives or enhance their progress. Our goal is to provide accountability in an empowering and respectful way and be a mentor in the journey to complete independence. We understand what substance use can take, and we know the positive change recovery can bring. We believe recovery is possible.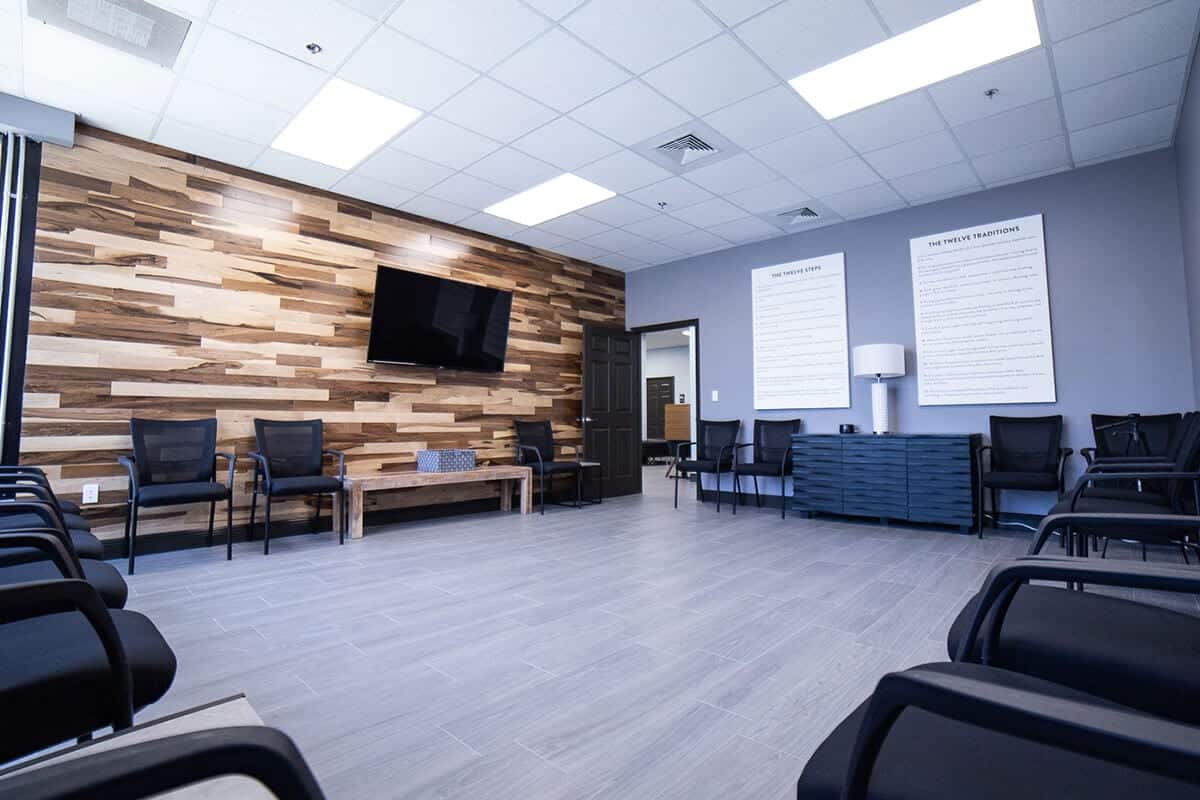 All In Behavioral Health
Meet the Team: All In Solutions
We are a group of behavioral health professionals driven by purpose. Our teams deliver an evidence-based client experience in an engaging, empowering, and relevant way. We understand that every person is different, and we embrace that. Each member of our team has experienced the impact of substance use in a different way.  Those experiences inspire our shared passion for guiding others to create productive, balanced, and substance-free lives. We are an educated, credentialed, and diverse team that shares the joint mission to help drive positive change in others' lives.
Team: Management
Location: Palm Beach, FL
Luke Peck is the founder and CEO of All In Solutions Behavioral Health. The name "All In" came to Luke in his journey in recovery from a motivational speaker, which inspired Luke to realize that to develop and sustain long-term sobriety, you had to be "All-In" with no half measures.
Luke applied this idea to his sobriety and soon developed his treatment centers that would allow sick, suffering addicts and alcoholics to hear the same message and use the same concepts in their recovery journey.
This dream of Luke has allowed him to build a team of qualified clinicians and staff that share the same driven visions and beliefs.
Mr. Peck being a father of two, also applied the idea that if god forbid that either one of his children ever happens to go down the addiction path, he would feel comfortable enough sending them to his centers.
His mission sets the tone of the quality of care and the individual treatment for each person who walks through those doors.
Team: Management
Location: Palm Beach, FL & Cherry Hill, NJ
Michael Maddaloni is in charge of organizational operations at All In Behavioral Health. Throughout his career, he has gained an extensive knowledge of substance abuse treatment modalities, operations, and ethics which led him to be a founder of All In Behavioral Health in 2012.
As a leader in the treatment industry as a whole, Mr. Maddaloni demonstrates extensive clinical and administrative background that correlates to his day-to-day role with clients and staff, medical personnel, clinicians, and outside entities alike. Michael's unique perspective brings another level of expertise to client-centered services at All In Behavioral Health.
Michael leads all organizational strategies, program development, and financial management, providing our organization with a modernized version of substance use treatment. His consistency to stay goal-oriented and strive to maintain a positive work environment for his staff has made the halls of All In Behavioral Health a space of gratitude and acceptance.
Matthew Amato, Chief Strategy Officer & Admissions Oversight
Team: Management
Location: Palm Beach, FL & Cherry Hill, NJ
Matthew Amato is the Chief Strategy Officer and directly oversees All In Behavioral Health admissions. Born and raised in Northeast Philadelphia, Matthew has been an active member in recovery since his sobriety date of October 1st, 2013.
Matthew has gained purpose through his many years of working in substance abuse,  relating his personal story and triumphs to clients who admit to All In Solutions Counseling Center. Matthew dedicates himself to the clients who walk through the doors of All in Solutions and those within his recovery circle in the Greater Philadelphia area. He has found it one of his primary purposes to spread hope to the neighborhood he grew up in.
Matthew finds himself staying active outside of work. He enjoys playing softball, golf, and working out.  He believes finding a connection to oneself starts with finding what they love to do and staying committed to having fun in life/sobriety. He has challenged himself daily to become a better version of himself through his relationships with family and friends. Matthew believes in his motto, "If you're not having fun, then you're not doing it right!"
Dr. Allen Masry, MD, DFAPA, FASAM
Team: Clinical
Location: Palm Beach, FL & Cherry Hill, NJ
Dr. Masry is Board Certified in both Adult and Addiction Psychiatry and has been practicing since 2005. He completed his residency at Tufts University in Boston, Massachusetts, and his Fellowship in Addictions from the Robert Johnson Wood Foundation.
He has experience working with adults and adolescents suffering from addiction and psychiatric diagnosis and has extensive experience working in both outpatient and inpatient settings. Dr. Masry has held many administrative roles, including acting Medical Director at Ancora State Hospital. He has a passion for teaching and is an adjunct Assistant Professor of Psychiatry-Rowen School of Osteopathic Medicine.
Dr. Masry currently serves as the President of the NJ branch of the American Society of Addiction Medicine. Dr. Masry has a plethora of accolades including, being named SJ Magazines top addiction psychiatrist in 2014, being named a top doctor in addiction medicine in 2016, 2017, and 2018, and being awarded best addiction educator from Rowan SOM Department of Psychiatry.
Kate Greenwald, LPC – Clinical Director
Team: Clinical
Location: Cherry Hill, NJ
Kate Greenwald, LPC.  is the Clinical Director at All In Solutions Counseling Center in Cherry Hill. Kate graduated from Temple University and received her Master's in Professional Clinical Counseling with a Minor in Addictions Counseling from La Salle University. Kate utilizes Cognitive Behavioral Therapy and person-centered therapy when working with clients and has a specialty with clients who present with eating disorders.
Kate started her career working in New Jersey State Prisons for two years and has been at All In Solutions Counseling Center since 2018. Kate embodies all that we are as an organization by showing up every day with a smile on her face and the drive to conquer daily obstacles for those battling the trials and tribulations of early recovery.
As a Clinical Director, Kate consistently welcomes compelling new and innovative client-centered services in an ever-changing industry.
Albert Zingariello, LCSW – Clinical Director
Team: Clinical
Location: Palm Beach, FL
Albert began his higher education at Florida State University, earning a Bachelor of Arts in Psychology.  Albert continued his higher education earning his Master's degree in Social Work from Florida Atlantic University in 2012.  After graduation, Albert began his professional career as a therapist providing outpatient clinical services for four years in the Palm Beach County area.  After attainment of LCSW from the state of Florida, Albert pivoted his clinical work towards the field of substance abuse.
Albert was hired by All In Solutions in 2016 as a primary therapist.  After continued growth and education within the substance abuse field, Albert grew into the clinical director position of All In Solutions in 2020.
Albert takes much pride in focusing on teamwork, collaboration, communication, self-care, and continued education/insight about addiction as the main focal points of being the clinical team leader.
Michael Zornberg, B.S – Program Director
Team: Management
Location: Cherry Hill, NJ
Michael Zornberg is the Program Director at All In Behavioral Health. Michael had personally experienced overcoming addiction, which started when he was admitted as a patient at All In Solutions Counseling Center in early 2018.
Michael has flourished while working in the substance use treatment field by relating his personal story and triumphs to all clients that admit to All In Solutions Counseling Center. Michael has previous experience working in professional sports and movie and television event production, giving him the ability to think outside of the box, consistently evolve our operations, and assure we are ahead of the curve regarding client amenities and services.
Mr. Zornberg has challenged himself daily to stay goal-driven and internally motivated by participating in community relations and the day-to-day tribulations surrounding himself with individuals in early recovery. Michael consistently helps clients bridge the gap between adversity and life's lessons.
Melissa Giunta, B.S – Director of Business Development
Team: Management
Location: Cherry Hill, NJ
Melissa Giunta is the Director of Business Development at All In Behavioral Health. Melissa started her career in substance abuse treatment in 2018 motivated by addiction, which has dramatically affected her loved ones.
Melissa Giunta takes pride in her work in the addiction field and is dedicated to helping clients, families, and organizations find quality treatment options. Melissa takes pride in her innate ability to work diligently with family members struggling with substance abuse and mental health disorders. Melissa excels in a positive atmosphere that encourages individuals to believe in themselves. Her vision of helping clients find the light at the end of the tunnel paved the way to her career at All in Solutions in 2021. Melissa prioritizes her time to stay up to date on analytics pulled from various client satisfaction data points to ensure all clients have a positive experience during their time with All In Solutions Counseling Center.  
Jordan Weiss-Director of Admissions 
Team: Management
Location: Palm Beach, FL & Cherry Hill, NJ
Jordan is the Director of Admissions for All In Behavioral Health. Jordan has the first-hand experience with her tribulations through addiction in her past and is an alumnus of All In Solutions herself. She has turned the tables on the disease of addiction and has flourished during her employment with All In Behavioral Health since 2017.
Jordans' multifaceted skillset has taken her throughout the company with many different roles, most recently taking on overseeing our admissions department as the Director of Admissions.
Jordan still grounds herself in the day-to-day operations of new clients admitting to our program to ensure every intake has a familiar face from the moment they walk into the door, a shoulder to cry on, and a cheerleader celebrating with them along the way.
Michael Gasparino- Director of Outreach and Community Relations
Team: Management
Location: Palm Beach, FL
Michael Gasparino is the Director of Outreach and Community Relations at All In Behavioral Health. Michael's charisma and unique ability to create a safe space for anyone around him have made him a staple in the All In Behavioral Health community.
Michael proudly sets forth goals for himself and others around him to create external motivation and the "go-getter" mindset for all that have the pleasure of interacting with him. Michael diligently enhances his skillset and career, which has led him to become a Nationally Certified Interventionist and a Nationally Certified Recovery Coach.
Not only does Michael have a Rolodex of accolades under his belt outside of his position with All In Behavioral Health, but Michael has also prospered within numerous roles in our organization, which has led him to his current position as Director of Outreach and Community Relations.
George Reynolds, A.S, LCVT- Facility Director Palm Beach
Team: Management
Location: Palm Beach, FL
George Reynolds is the Facility Director at All In Behavioral Health. George started his career in the substance abuse treatment field in 2012. Seeing firsthand so many of his family members and loved ones affected by this disease, he had to do something to help battle the ongoing opioid epidemic.
George spent four years working in the medical detox side of substance abuse treatment before joining the All In Behavioral Health team in 2016. 
George believes that individuals in early recovery are afforded a new chance at life and takes pride in playing a part in our client's sobriety. George's insight into addiction's disease model and his core belief that accountability is an integral part of an individual's attainment of long-term sobriety makes him a key player in maintaining the structure that All In Behavioral has created for its clients.