Dual Diagnosis Treatment Center
What is Dual Diagnosis Treatment?
According to Medline Plus, anyone who struggles with alcohol or drug addiction and experiences a co-occurring mental health condition like anxiety or depression is said to suffer from a dual diagnosis and would require dual diagnosis treatment from a dual diagnosis rehab. A dual diagnosis treatment center takes a comprehensive and integrated approach to ensure that both conditions are addressed and rectified.
The treatment is provided by a center that specializes in helping those suffering from mental health-related issues and substance abuse. The reason why it is crucial to go to a dual diagnosis rehab and not just any rehab is that treating only one issue might put one at an increased risk of relapse and not offer complete treatment. Dual diagnosis treatment is also referred to as co-morbid or co-occurring disorders (a clinical term) that reference the presence of both a mental or behavioral health condition and a substance use disorder. It is possible for one condition to contribute to or even worsen the other.
Examples of a Dual Diagnosis Disorder
If you or someone you know suffers from a substance abuse problem along with any of the following, a dual diagnosis treatment would be required.
Bipolar Disorder
ADHD (Attention-Deficit Hyperactive Disorder)
Depression
PTSD (Post-Traumatic Stress Disorder)
Eating Disorder
Anxiety Disorder
Borderline Personality Disorder
Why Is Dual Diagnosis Treatment Important?
According to the SAMHSA (Substance Abuse and Mental Health Services Administration), over 9 million adults struggled with both a mental disorder and substance use disorder in 2018. Unfortunately, only a small fraction of these people seek professional help. There is no explanation for why alcohol and drug addiction and psychiatric illness co-occur. Unlike people who experience only one disorder, those suffering from both a mental illness and substance disorder exhibit symptoms that are more severe, persistent, and resistant to treatment.
History of Dual Diagnosis Substance Abuse
Dual diagnosis addiction applies to people who experience a persistent, severe mental illness and a substance abuse disorder. From a historical point of view, there has been a split in the country between addiction and mental health services. This is why people who have been given a dual diagnosis have fallen through the cracks.
As each system of treatment existed in isolation, people who have a dual diagnosis were unable to get the care that they require. It was only recently that integrated dual diagnosis programs started being offered. In the past, people with co-occurring disorders were unable to receive effective help as they participated in separate treatment programs that failed to address their unique needs. The fact is that individuals with dual diagnosis disorders need a treatment plan that is based on expertise in both areas. However, things have gotten better as dual diagnosis addiction is being treated through the right programs. 
Get Back to the Life You Love
Freedom from mental illness and addiction is achievable. You deserve it.
Call Now
Overcome Mental Illness & Substance Abuse
Compassionate addiction treatment & mental health therapies help clients to get a handle on psychological and emotional conditions that contribute to substance use disorders
Contact Us
Dual Diagnosis Assessment
A variety of factors are considered during the clinical assessment for dual diagnosis as mentioned below.
Whether the individual meets the criteria for a psychiatric disorder.
A history of substance use that had negative implications on psychiatric health, work, relationships, and leisure activities.
Might be in danger to others or themselves, experienced suicidal thoughts, or has a history of violence.
Is willing to undergo rehabilitation and has support for a successful treatment.
Has resources available.
Signs of Mental Health Disorders
It is common for substance use disorders and mental health disorders to occur together. However, most of the symptoms tend to be quite distinct. Even though symptoms naturally differ depending on the specific mental health condition, the following signs are common.
Suicidal thoughts.
Risky behavior.
Increased irritability.
Trouble concentrating and racing thoughts.
Lack of energy.
Change in sleep patterns, appetite, and weight.
Lack of interest in daily endeavors.
Feelings of panic, fear, guilt, worthlessness, or hopelessness.
Signs of Substance Use Disorders
Cravings for the substance.
The tendency to use more of the substance than planned or the inability to control the use of the substance altogether.
Feeling symptoms of withdrawal after stopping use of the substance.
Needing more of the substance or developing a tolerance for it.
Failing to meet home, school, or work obligations due to use.
Spending most of the time using the substance, acquiring it, and recovering from it.
Using the substance at the expense of personal safety, regular activities, and relationships.
Co-Occurring Disorders Treatment Programs
Evidence reveals that help will allow people with a dual diagnosis to recover and stabilize. The dual diagnosis addiction treatment mostly involves behavioral interventions. The different types of behavioral therapies used in the treatment are mentioned below.
Dialectic Behavioral Therapy: It aims to reduce self-harming behaviors that are accompanied by substance use disorders and mental health conditions.
Cognitive Behavioral Therapy: It works by minimizing problematic behaviors and beliefs and developing healthier behavioral and thinking patterns to maintain sobriety.
Integrated Group Therapy: It seeks to treat the symptoms that are common among those suffering from mental health illnesses and substance use disorders all at once.
Individual Psychotherapy: It treats behaviors caused by substance abuse or mental health problems.
Sometimes, a combination of behavioral therapies and medication is needed by the dual diagnosis treatment program. Generally, medicines vary according to the diagnosis and the needs of the individual. Some commonly used medications include anticonvulsants and lithium which are used as mood stabilizers, SSRIs (Selective Serotonin Reuptake Inhibitors), and anti-anxiety drugs like buspirone.
Your Insurance May Cover Addiction Treatment
Did you know that most health insurance plans provide coverage for substance use disorder treatment? Submit your policy information below for a free, confidential review of your benefits. All In Solutions accepts most health insurance plans.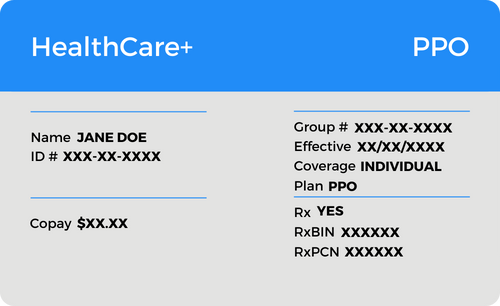 Types of Dual Diagnosis Treatments
The needs and preferences of the individual influence the treatment for substance abuse dual diagnosis. Treatment can be offered on an inpatient or outpatient basis.
Inpatient Treatment Programs
A person might require a dual diagnosis that involves inpatient care depending on the severity of the condition. A residential dual diagnosis rehab is a common form of inpatient treatment wherein one has to live at the rehab center during their treatment. Depending on the rules of the facility, residents might be allowed to have regular visitors or leave the treatment center. Due to the complicated nature of co-occurring disorders, those suffering from a dual diagnosis require additional services, on-site professionals from different backgrounds, and ongoing support. Hence, an inpatient center is the best place for them. The programs are designed to alleviate complex issues through intensive treatment. Here is what you can expect from inpatient dual diagnosis treatment.
Receive daily therapy.
The opportunity to participate in support groups daily.
Receive regular education concerning mental health issues.
Be a part of a community of people who are finding their way around life without alcohol or drugs.
A major reason why people might prefer outpatient treatment for dual diagnosis is that it tends to be more flexible. It varies in time commitment and intensity. For some people, it is easier to spend just 30 hours or more each week at the rehab center for initial treatment. Even if someone requires inpatient dual diagnosis treatment initially, they can opt for an intensive outpatient program later on to live more independently while continuing with their recovery efforts. Here is what you can expect from outpatient dual diagnosis treatment.
Support with living independently.
Individual and family therapy.
Involvement in peer support groups.
Transportation.
Medication management.
Which Dual Diagnosis Treatment Center Is Best?
Now that you know more about dual diagnosis substance abuse or dual diagnosis addiction and dual diagnosis substance abuse treatment, you might be wondering whether to opt for an inpatient or outpatient program. There are a few things that you will need to consider to choose the best program.
Privacy: Although rehab center staff members understand the importance of confidentiality, privacy is something that you are likely to be concerned about. However, there is no need to worry as both dual diagnosis rehab programs focus on protecting patient privacy.
Treatment Location Options: An important factor that you need to consider is the treatment location options. You must make sure that the dual diagnosis rehab provides a custom program to suit your individual path to recovery. However, you should learn more about the treatment location options to decide which option to go with.
Cost: If there is one thing that you cannot overlook, it is cost. The cost of the treatment varies depending on the program you opt for and your insurance coverage. If you have insurance, you should find out if your plan covers dual diagnosis treatment and if it does, how much you would need to pay.
Although dual diagnosis treatment helps lay the foundation for long-term sobriety, aftercare is just as important. It helps maintain the progress of the treatment. Anyone on the road to recovery from addiction requires ongoing support and aftercare is necessary for ensuring sobriety and progressive recovery. Most dual diagnosis rehab facilities offer aftercare programs to help keep one on the right path.
Find a Dual Diagnosis Rehab Near Me
Since people who undergo dual diagnosis treatment recover and manage to lead happy, healthy lives, it is important that you find a dual diagnosis rehab nearby. Make sure to review your options before enrolling in a dual diagnosis treatment program. It will ensure that you receive the care that you deserve.