Addiction Treatment Center
Boynton Beach, Florida
For over a decade, All In Solutions Counseling Center has provided loving high-quality inpatient and outpatient addiction treatment that transforms the lives of our patients and their families. 
All In Solutions Alcohol & Drug Rehab in Boynton Beach, Florida
Welcome to All In Solutions, where we strive to provide more than just the most comprehensive addiction treatment programs in Florida; we aim to cultivate a family of recovery, growth, and support.
Our offerings include individualized inpatient and outpatient treatment programs that span evidence-based psychological therapy, faith-based rehabilitation, 12-step informed counseling, and holistic healing techniques.
At our sister facility, All In Solutions Wellness Center in West Palm Beach, we offer medically-assisted detoxification and residential stabilization. 
Located in Boynton Beach, FL, our DCF and JCAHO-accredited treatment facility is situated between West Palm Beach and Miami in the heart of Palm Beach County. Just miles from Delray Beach, Boca Raton, and Lake Worth, All In Solutions benefits from the active recovery community in South Florida.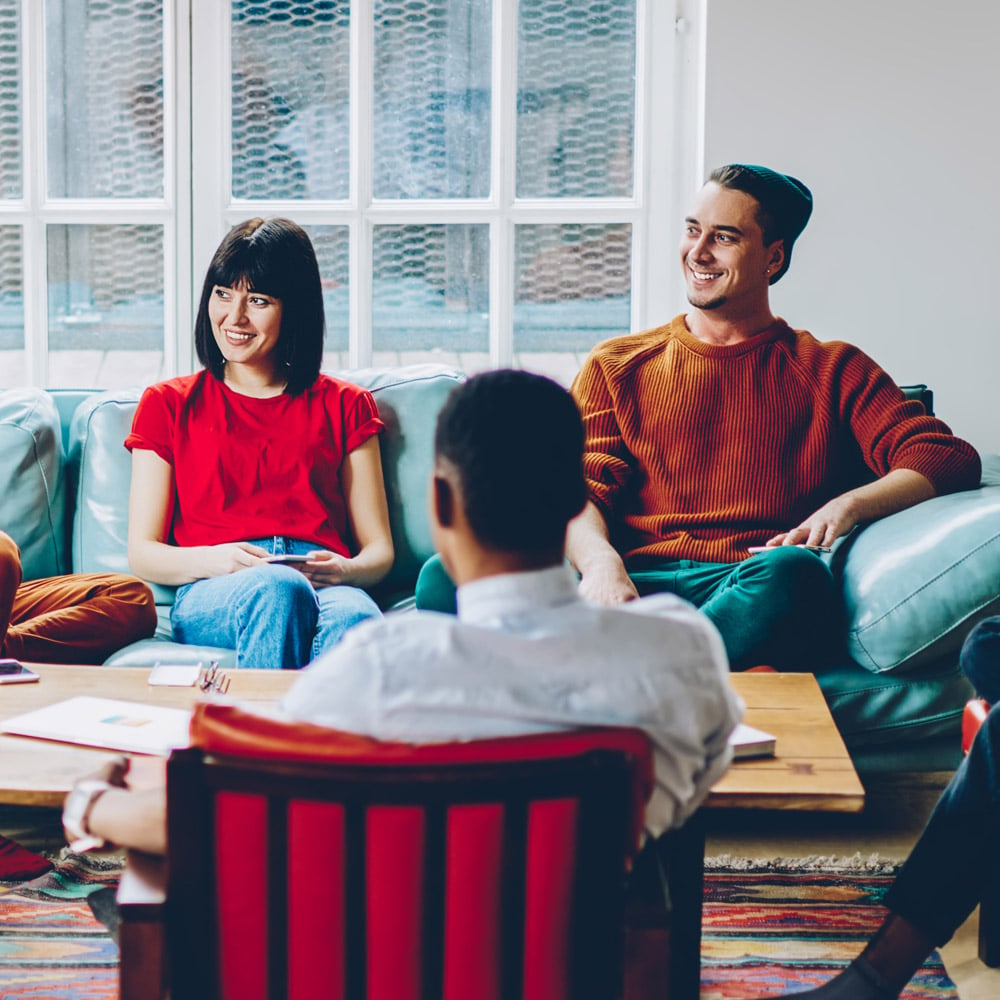 Boynton Beach Addiction Treatment Programs
All In Solutions comprehensive drug and alcohol rehab programs in Boynton Beach provide clients the flexibility to build a recovery plan that fits their needs. Our team of clinicians, medical personnel, and support staff members cultivate a welcoming family environment that empowers clients to look inward and effect lasting change. Here, clients are afforded the help they need to heal from addiction and improve mental health.
Accredited Florida Addiction Provider
Our Florida Treatment Center
All In Solutions Boynton Beach Counseling Center is modern, clean, and designed with patient comfort in mind. Our sober living houses are comfortable, supervised, and well-kept. Here, nothing will keep you from experiencing the transformational power of high quality substance abuse and mental health counseling. 
Your Insurance May Cover Addiction Treatment
Did you know that most health insurance plans provide coverage for substance use disorder treatment? Submit your policy information below for a free, confidential review of your benefits. All In Solutions accepts most health insurance plans.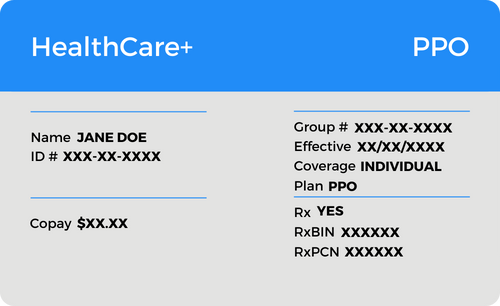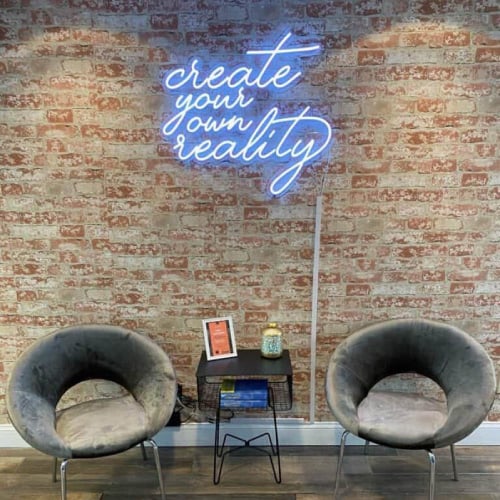 Why Choose All In Solutions?
In over 11 years in business, countless patients have placed their trust in the experience and expertise of All In Solutions.
Experienced Addiction Experts
Over 11 years experience helping addicts and alcoholics recover.
More than 3000 alumni living happy healthy sober lives.
Hundreds of 5-star reviews from satisfied patients and family members.
Accredited by the Joint Commission for providing exemplary care.
National Association of Addiction Treatment Providers member.
All In Solutions Florida Levels of Care
Partial Hospitalization Program (PHP)
Our traditional partial program provides a structured environment for clients that have recently attended detox or residential treatment and focuses primarily on post-acute withdrawal symptoms management and education. The conventional program explores learning themes such as coping strategies to deal with anxiety, physical discomfort, cravings, and urge administration. In addition, the curriculum is evidence-based and includes a mental health education component to help clients learn more about the withdrawal process's mental, emotional and physical side effects.
Intensive Outpatient Program (IOP)
Our Traditional Intensive Outpatient Program focuses on providing support for clients who have recently attended a Partial or Residential program and looking for support in their daily lives. This program is focused primarily on helping clients develop independently in the community, with a plan for sustained mental health maintenance and long-term continuous sobriety following treatment completion. Clients attend various individual and group therapy sessions with learning themes that assist in enhancing or restoring social skills, independent living skills, and practical life management skills to best support their psychological, physical, and social health.
Outpatient Program (OP)
Our outpatient program is designed to provide ongoing support to clients who have finished our Intensive Outpatient Program or who require assistance in their everyday life. This stage of the recovery process is largely concerned with assisting clients in retaining their independence by concentrating on relapse prevention and long-term sobriety. Clients attend a mix of individual and group therapy sessions based on their specific needs, all of which are meant to help them build a strong support system as they navigate life while remaining clean.
Faith-Based Christian Rehab
At All in Solutions, we offer the opportunity for clients to participate in our Faith-Based IOP program. We believe in a comprehensive treatment approach based on the bio/psycho/social/spiritual model of addiction treatment. Evidence-based research has shown that spirituality plays an important role in the success of long-term sobriety and is a critical component in achieving lasting transformational change. With this distinctive in mind, we offer a Christian approach to addiction treatment based on the Biblical narrative's spiritual principles. Therefore we invite clients to explore the transformative power of a new identity found in Christ.
Opiate Addiction Treatment Program
Clients require intensive therapy care in an organized and safe setting after detoxing from opiates. Clients in our opiate recovery program have the choice of participating in inpatient and outpatient rehab programs, as well as medication-assisted therapy. Individuals suffering from oxycodone, fentanyl, vicodin, dilaudid, and heroin addiction are treated in our opioid addiction treatment program. We blend therapeutic techniques, 12-step programs, and peer-to-peer recreational activities.
12 Step Based Recovery Program
Our 12-step based addiction recovery programs, which are based on the 12 steps of Alcoholics Anonymous (AA), help clients create a foundation in recovery that may be sustained once they leave treatment by pursuing the fellowship with which they become familiar. This curriculum provides a spiritual answer that is both practical and approachable.
Medication Assisted Treatment (MAT)
Medication-Assisted Treatment, also known as MAT, uses medications such as Suboxone, Vivitrol, and Methadone. This type of program continues to be highly successful and one of the most necessary treatments for specific individuals suffering from opioid, alcohol, or widespread substance abuse. All In Solutions provides an individualized and patient-centered MAT program to help expedite the recovery process for those in early recovery and provide added stability for those in long-term recovery.
Dual Diagnosis Treatment Program
Co-occurring disorders like depression, anxiety, PTSD, bipolar disorder, dissociative personality disorder, borderline personality disorder, OCD, and eating disorders are common among people who struggle with alcohol and drug addiction. Our dual diagnosis treatment program utilizes therapies like cognitive behavioral therapy, dialectical behavioral therapy, individual counseling, and other forms of treatment to address the substance use disorder as well as the mental health conditions. 
Alcohol Addiction In Boynton Beach
Across the United States, alcohol is the most widely accessible and most commonly abused drug. According to the National Institute on Alcohol Abuse and Alcoholism, over 1 million Americans seek treatment for alcohol use disorder (AUD) every year. Boynton Beach and the rest of Palm Beach County are no different. Alcohol addiction impacts counteless lives and is often left unchecked for much longer than other drug addictions because of the cultural ubiquity of alcohol. 
Alcohol Rehab & Alcoholism Treatment Program
For many people struggling with alcohol addiction, treatment must start with detox. At a medical detox center, patients are supervised by doctors and trained medical staff who provide interventions that prevent dangerous withdrawal symptoms like seizures and delirium tremens. Once a person is safely detoxed from alcohol they can begin to undergo treatment for the psychological and emotional components that lie at the core of their alcohol use disorder. Evidence-based practices that are used to treat alcohol addiction include cognitive behavioral therapy, dialectical behavioral therapy, and other psychologically-informed methods that rewrite the neural pathways that are hijacked by addiction. 
Once a patient has completed inpatient and outpatient alcohol treatment in Boynton Beach, they may wish to continue pursuing their recovery in the area. Some people find it useful to move into a structured sober living environment where they can be around others who are in recovery. Many sober living homes, sometimes referref to as halfway houses, offer accountability and drug testing in Boynton Beach.
Palm Beach County also boasts a thriving recovery community with tons of 12-step meetings available all throughout the area. For more information on AA meetings in Boynton Beach, you can visit the Palm Beach County Intergroup website. 
Drug Addiction In Boynton Beach
Opioid Addiction
Prescription opioids are extensively misused by people from all areas of life in Boynton Beach. While these drugs are intended to aid with severe physical pain, surgical operations, or cancer, they are frequently misused. Prescription medicines appeal to people because they provide a sensation of separation, relaxation, and relief. Unfortunately, pharmaceutical painkillers are so powerful that even trying them out may rapidly turn into a full-fledged addiction.
The Palm Beach County Substance Awareness Coalition blames widespread painkiller addiction for the increased number of deaths and admissions to treatment programs. The addition of fentanyl to the mix has made the opioid issue in Palm Beach County even more complicated.
Fentanyl is a 100-fold more powerful narcotic than morphine. Because of its high potency, dealers in Palm Beach County (and across the United States) are using it to stretch their supply and increase their profits. A kilogram of heroin is said to trade for over $80,000 in the Boynton Beach region, whereas a kilogram of fentanyl is just about $5,000. Dealers who switch from heroin to fentanyl can significantly increase their profitability. Unfortunately, most persons who abuse opioids may overdose by mistake because they are unaware that their medications include fentanyl. This is such a serious issue that the Florida Department of Law Enforcement claims that fentanyl-related fatalities surged by 97 percent from 2015 to 2016.
Benzodiazepine Addiction
While opioids have taken the spotlight as the source of an addiction epidemic, benzodiazepines like Xanax are also incredibly addictive and frequently over-prescribed. In fact, as recently as 2016, Xanax was the most frequently prescribed psychiatric medication in the United States. Whether taken as prescribed by a doctor or taken illicitly off the street, regular benzodiazepine use can quickly turn into an addiction. Relative to other benzodiazepine addiction and dependence potential, studies have shown that Xanax has a higher "misuse liability". As a result, Boynton Beach has not been immune to the spread in benzodiazepine addiction that has taken place.
Regardless of one's drug of choice, All In Solutions Counseling Center has a treatment program that can help. And for those who have completed treatment, an active recovery community around Narcotics Anonymous is available in Boynton Beach. 
Real recovery is about more than just abstinence from drugs and alcohol. It's about shedding the depression, anxiety, fear, and self-doubt that accompany drinking and drugging. At All In Solutions, clients awaken to their potential and begin to thrive.
About Boynton Beach, FL
Boynton Beach is a city in Palm Beach County, Florida, United States. The population was 68,217 at the 2010 census. In 2019, the city had an estimated population of 78,679 according to the University of Florida, Bureau of Economic and Business Research. Boynton Beach is a principal city of the Miami metropolitan area, which was home to 6,138,333 people at the 2020 census. == History == See also William S. LintonIn 1894, two years before Henry Morrison Flagler built his railroad, a former American Civil War major named Nathan Boynton first set eyes on the area that now bears his name. Boynton hailed from Port Huron, Michigan. He was so impressed by the natural beauty of the year-round sunshine and pristine beaches, he built the famous Boynton Hotel, where he also spent winters with his family. The first settlers, whom Boynton had brought along from Michigan, soon realized that many fruits and vegetables thrived in the fertile climate. Pineapples, tomatoes, mangoes, and citrus fruit were packed in crates and shipped by the ton on the newly built Florida East Coast Railroad to satisfy the appetites of hungry Americans across the country. Major Boynton died on May 27, 1911 in Port Huron, but the hotel lasted until 1925.
Neighborhoods in Boynton Beach, FL
Things To Do in Boynton Beach, FL
Bus Stops in Boynton Beach, FL to All In Solutions Counseling Center
Bus Stop in Greyhound: Bus Station Boynton Beach, FL to All In Solutions Counseling Center
Bus Stop in SEACREST BLVD at BOYNTON BCH BLVD Boynton Beach, FL to All In Solutions Counseling Center
Bus Stop in CONGRESS AVE at BOYNTON BCH BLVD Boynton Beach, FL to All In Solutions Counseling Center
Bus Stop in BOYNTON BCH BLVD at KNUTH RD Boynton Beach, FL to All In Solutions Counseling Center
Bus Stop in SEACREST BLVD at SE28TH AVE Boynton Beach, FL to All In Solutions Counseling Center
Bus Stop in Boynton Beach (E) Boynton Beach, FL to All In Solutions Counseling Center
Bus Stop in BOYNTON BCH BLVD at SEACREST BLVD Boynton Beach, FL to All In Solutions Counseling Center
Bus Stop in BOYNTON BCH BLVD at CONGRESS AVE Boynton Beach, FL to All In Solutions Counseling Center
Bus Stop in CONGRESS AVE at BOYNTON LAKES BLVD Boynton Beach, FL to All In Solutions Counseling Center
Bus Stop in BOYNTON BCH BLVD at NW 8TH ST Boynton Beach, FL to All In Solutions Counseling Center
Bus Stop in BOYNTON BCH BLVD at SEACREST BLVD Boynton Beach, FL to All In Solutions Counseling Center
Bus Stop in CONGRESS AVE at WOOLBRIGHT RD Boynton Beach, FL to All In Solutions Counseling Center
Reviews for All In Solutions Counseling Center Boynton Beach, FL