Drug & Alcohol Detox Center
West Palm Beach, Florida
Offering a modern luxury inpatient setting, All In Solutions Wellness Center provides the medical and clinical care necessary for clients to build a foundation for lasting addiction recovery.
All In Solutions Wellness Center
West Palm Beach, FL
At All In Solutions Wellness Center, safe and effective medical detoxification meets compassionate clinical care. Drug and alcohol detox in a comfortable luxury setting gives clients the opportunity to start their journey to health and recovery on the right foot. 
Our offerings include medically-supervised detoxification and residential treatment programs that utilize evidence-based psychological therapy, 12-step informed counseling, and holistic healing techniques.
Located in West Palm Beach, FL, our licensed and accredited detox center offers idyllic surroundings and year-round warm weather. Just miles from its sister facility in Boynton Beach, All In Solutions Wellness Center provides clients with a seamless transition into aftercare programs like PHP, IOP, and outpatient.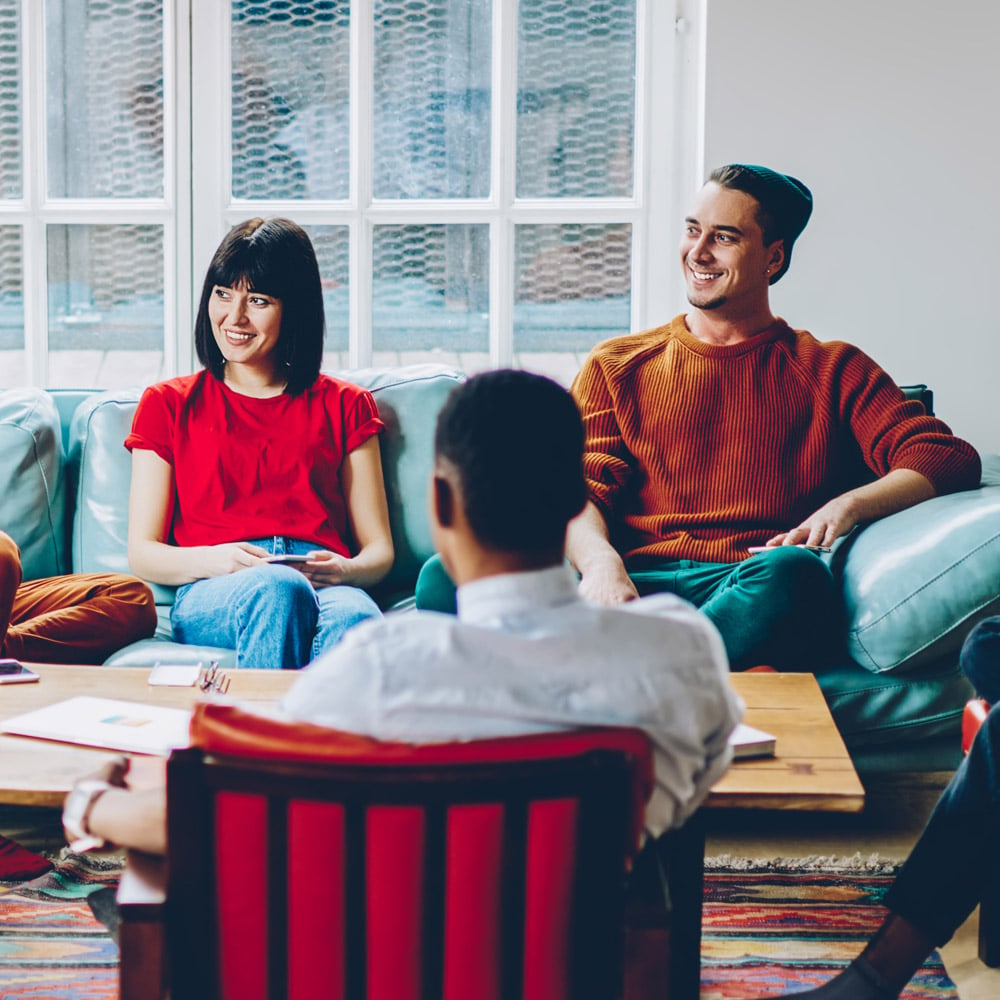 West Palm Beach Detox Programs
All In Solutions Wellness Center in West Palm Beach provides clients with the medical treatment they need to safely and comfortably eliminate drugs and alcohol from their bodies. As clients return to health physically, they work with therapists and psychiatrists who tailor a treatment plan to their specific emotional and psychological needs. Our team members at each of our facilities cultivate a welcoming family environment that empowers clients to look inward and effect lasting change. At All In Solutions Wellness Center, clients overcome the physical complications of alcohol and drug addiction and begin their journey toward sobriety and wellness.
Our Florida Detox Facility
All In Solutions Wellness Center is the newest addition to the All In Solutions network of behavioral health programs. The facility was previously owned and operated by another treatment center. Before reopening as All In Solutions Wellness Center, the facility, staff, and program were revamped to ensure the clinical care and patient experience meet the high standards in place at all of our other treatment centers.
Your Insurance May Cover 100% of Cost of Treatment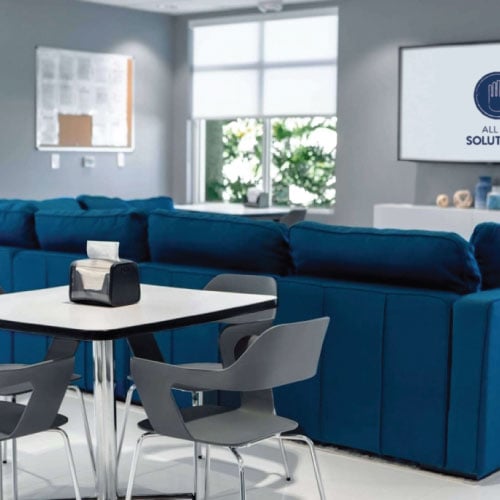 Why Choose All In Solutions?
In over 17 years in business, countless patients have placed their trust in the experience and expertise of All In Solutions.
Experienced Addiction Experts
Over 17 years experience helping addicts and alcoholics recover.
More than 3000 alumni living happy, healthy, sober lives.
Hundreds of 5-star reviews from satisfied patients and family members.
Operating accredited facilities in New Jersey, Florida, and California

Andy G
Alumni
Everything you'd want in a detox facility. Caring and knowledgeable staff. The cooks are incredible. Detox alone won't cure your addiction, and they know that. They take the extra steps to ensure you are in the best situation possible before you leave. They set me up with a great halfway next to my work. Ashley and Lexi are a stellar team as recovery coaches. Adam helped me set up housing and discharge plans, I couldn't have done it without them.

Luis N
Alumni
I struggled for years with alcohol. This place brought me back to life. And got me ready for some work that I had to do within myself. All the techs there were kind and understanding. And the only time I plan on going back there is to share my personal strengths and hopes. Because that's their plan for you; not to come back as a patient but to come back as an alumni. April 28th 2022 will be my one year anniversary. I thank this detox. For saving my life. I never knew there was such kind-hearted and caring people in the world until I came down to Florida for treatment. I am now over 4 years sober and went to treatment once!

Luke S
Alumni
This was not my first time utilizing this treatment facility. As some do, I had a slip. Due to my first experience here, I knew this was the best place for me. This is a NO JUDGMENT zone. Doesn't matter if it's your first time in treatment or fifteenth. The staff are here with open arms. They are relatable and truly care to help in the recovery process in any way possible.IN. Pastor Dan does an amazing job of helping people and the fact that several staff members are in AA and work a program that is solution oriented.
All In Solutions Florida Levels of Care
Available at West Palm Beach Location
Inpatient Drug and Alcohol Detoxification (Detox)
The detox program at All In Solutions Wellness Center provides high-quality addiction medicine to alleviate dangerous and uncomfortable withdrawal symptoms. Each client's recovery plan is unique and is dictated by their drug of choice, medical history, psychological assessment, and a range of other factors. Every substance has its own detox process. However, the most successful detox for many drugs is to taper similar medicines with a lower abuse threshold. This helps to ease the withdrawal symptoms associated with dependence.
At the same time, doctors and nurses will prescribe "comfort meds" to help with the transition to recovery. During the detox protocol, clients are monitored by medical professionals 24/7 to ensure their safety while they heal.
The detox process can be both emotionally and physically taxing, so clients are encouraged to take things slowly at first. Until the body has healed, comfort and relaxation are encouraged. While clients are in detox, they begin working with therapists and counselors to address the underlying mental health factors that contribute to their addiction. Clients are also encouraged, but not required, to participate in 12-step meetings hosted at the facility.
Available at All In Solutions Counseling Center in Boynton Beach
Partial Hospitalization Program (PHP), Intensive Outpatient (IOP), and Outpatient
Our "step-down" programs at All In Solutions Counseling Center provide a structured environment for clients that have recently attended detox or residential treatment to continue their treatment. The evidence-based curriculum allows clients to dig deeper, with the help of therapists, into topics like triggers, relapse prevention, patterns of thought, emotional stability, and more. Additionally, the program focuses on helping clients develop independently in the community, with a plan for sustained mental health maintenance and long-term continuous sobriety following treatment completion. Clients attend various individual and group therapy sessions with learning themes that assist in enhancing or restoring social skills, independent living skills, and practical life management skills to best support their psychological, physical, and social health.
In addition to the traditional, evidence-based treatment track, specialized groups are offered including faith-based recovery, trauma-focused therapy, art therapy, and more.
Faith-Based Christian Rehab
At All in Solutions, we offer the opportunity for clients to participate in our Faith-Based IOP program. We believe in a comprehensive treatment approach based on the bio/psycho/social/spiritual model of addiction treatment. Evidence-based research has shown that spirituality plays an important role in the success of long-term sobriety and is a critical component in achieving lasting transformational change. With this distinctive in mind, we offer a Christian approach to addiction treatment based on the Biblical narrative's spiritual principles. Therefore we invite clients to explore the transformative power of a new identity found in Christ.
Opiate Addiction Treatment Program
Clients require intensive therapy care in an organized and safe setting after detoxing from opiates. Clients in our opiate recovery program have the choice of participating in inpatient and outpatient rehab programs, as well as medication-assisted therapy. Individuals suffering from oxycodone, fentanyl, vicodin, dilaudid, and heroin addiction are treated in our opioid addiction treatment program. We blend therapeutic techniques, 12-step programs, and peer-to-peer recreational activities.
12 Step Based Recovery Program
Our 12-step based addiction recovery programs, which are based on the 12 steps of Alcoholics Anonymous (AA), help clients create a foundation in recovery that may be sustained once they leave treatment by pursuing the fellowship with which they become familiar. This curriculum provides a spiritual answer that is both practical and approachable.
Medication Assisted Treatment (MAT)
Medication-Assisted Treatment, also known as MAT, uses medications such as Suboxone, Vivitrol, and Methadone. This type of program continues to be highly successful and one of the most necessary treatments for specific individuals suffering from opioid, alcohol, or widespread substance abuse. All In Solutions provides an individualized and patient-centered MAT program to help expedite the recovery process for those in early recovery and provide added stability for those in long-term recovery.
Dual Diagnosis Treatment Program
Co-occurring disorders like depression, anxiety, PTSD, bipolar disorder, dissociative personality disorder, borderline personality disorder, OCD, and eating disorders are common among people who struggle with alcohol and drug addiction. Our dual diagnosis treatment program utilizes therapies like cognitive behavioral therapy, dialectical behavioral therapy, individual counseling, and other forms of treatment to address the substance use disorder as well as the mental health conditions. 
Real recovery is about more than just abstinence from drugs and alcohol. It's about shedding the depression, anxiety, fear, and self-doubt that accompany drinking and drugging. At All In Solutions, clients awaken to their potential and begin to thrive.
About West Palm Beach, Florida
West Palm Beach is a city in and the county seat of Palm Beach County, Florida, United States. It is located immediately to the west of the adjacent Palm Beach, which is situated on a barrier island across the Lake Worth Lagoon. The population was 117,415 at the 2020 census. West Palm Beach is a principal city of the Miami metropolitan area, which was home to 6,138,333 people in 2020. It is the oldest incorporated municipality in the South Florida area, incorporated as a city two years before Miami in November 1894. West Palm Beach is located approximately 68 miles (109 km) north of Downtown Miami.