New Jersey Treatment Centers & Detox
Addiction Treatment in New Jersey
Individuals struggling with alcohol and drug addiction have plenty of options when it comes to finding a rehab in New Jersey. According to the 2020 National Survey of Substance Abuse Treatment Services¹, the state of New Jersey is home to 369 substance abuse treatment centers. The same survey reports that 333 of these treatment facilites offer outpatient rehab, 50 offer inpatient rehab (including detox and residential treatment), and 14 are hospital-based inpatient centers.
Due to the high quantity of providers, clients attending drug and alcohol rehab in the Garden State can expect to receive high quality care. If you or a loved one need help getting off drugs or alcohol, All In Solutions Counseling Center has a conveniently located rehabilitation center in Cherry Hill, NJ. 
Treatment Center Locations in New Jersey
New Jersey is scattered with detox centers and rehabs, but certain densely populated areas have a higher concertation of addiction treatment providers. Essex county, and Monmouth county, in Northeastern New Jersey have more treatment centers than any other counties in the state. These facilities are conveniently located to help individuals in Jersey City, New York City, Newark, and New Brunswick. You can view the number of rehabs per county in New Jersey here if you are interested in finding how many rehabs are there in New Jersey.
All In Solutions Counseling Center - Cherry Hill, New Jersey
All In Solutions Cherry Hill is located in Camden County, just outside of the Philadelphia suburbs. The easily accessible facility is just a 15 minute drive from South Jersey Regional Airport, and a similar distance from Philadelphia International Airport. Tucked in a quiet suburban area, clients enjoy a relaxing environment at the modern clinical facility and return to comfortable accomodations at lovely sober living properties.
Cost of Rehab in New Jersey
The price of rehab in New Jersey varies depending on several factors including level of care, length of stay, and insurance coverage. While some individuals choose to pay out of pocket for treatment most insurance policies cover the majority of the cost. 
The vast majority of addiction treatment centers accept some form of insurance. However, not all rehabs work with all types of insurance. In New Jersey, 66% of rehabs accept private health insurance, 34% accept sate-funded insurance, 25% accept Medicare, and 61% accept Medicaid. 
All In Solutions Counseling Center accepts most private health insurance providers, and also offers competitive private pay options for individuals with state-funded or no insurance. To learn more about your insurance policy's coverage for substance abuse treatment, visit our verify your insurance page. 
Getting Into Rehab With No Insurance
For individuals who do not have health insurance, there are still options available to get treatment. Many private treatment centers offer payment plans or scholarships to people without insurance. In addition, there are a number of state-funded rehabs in New Jersey that can accept individuals without insurance for little to no cost. These free rehabs do typically have a waiting list for admission as they are in high demand. 
What Kind of Alcohol & Drug Addictions Do Rehabs in New Jersey Treat?
Alcohol and drug addiction treatment centers treat individuals struggling with substance use disorders with various primary drugs of choice. Some treatment programs may offer specialized alcohol treatment programs, cocaine and meth treatment programs, heroin treatment programs, opiate treatment programs, Xanax treatment programs, and other prescription drug treatment programs. Most rehabs, however, are equipped to treat all forms of substance abuse. 
The most recent New Jersey substance abuse statistics available (2020)² show that:
24,461 admissions to treatment were for primarily alcohol (31%)
4,120 admissions to treatment were for primarily cocaine or crack (5%)
33,020 admissions were for primarily heroin (42%)
7,382 admissions were for primarily marijuana/cannabis (9%)
Interestingly, Atlantic County had the highest percentage of individuals seeking treatment for heroin addiction (53%) and Morris County had the highest percentage of individuals seeking treatment for alcohol addiction (41%). 
Your Insurance May Cover Addiction Treatment
Did you know that most health insurance plans provide coverage for substance use disorder treatment? Submit your policy information below for a free, confidential review of your benefits. All In Solutions accepts most health insurance plans.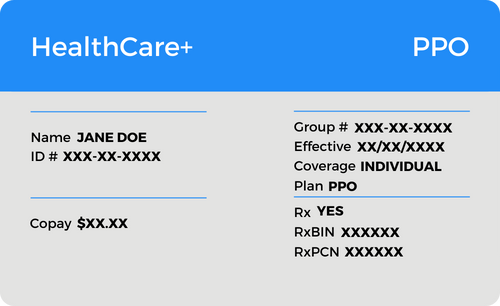 New Jersey Addiction Information & Resources
Alcoholics Anonymous meetings in New Jersey
AA is an incredibly helpful free resources for people struggling with alcoholism or addiction. Despite the name, individuals struggling with drug addiction are welcome in Alcoholics Anonymous and many members of the fellowship have abundant experience with addiction to other substances. To find meetings in your area of New Jersey, utilize the meeting finder on the websites for the Northern New Jersey AA intergroup or South Jersey AA intergroup. 
Narcotics Anonymous meetings in New Jersey
For those who struggle with drug addiction and don't feel comfortable attending Alcoholics Anonymous, Narcotics Anonymous meetings are widely availabe in New Jersey. Like AA, NA is a 12-step fellowship with similar principles and a similar program of action that is specifically attended by people struggling with drug addiction. Visit their website to find NA meetings near you. 
Rutgers University Behavioral Health Care IME Access Center
The Interim Managing Entity (IME) is a 24/7 free helpline that offers various services to Jersey residents struggling with addiction. In addition to helping provide referrals to treatment providers across the state, the program's care coordinators can help set up transportation and provide support to those who are on the waitlist for a rehab. 
NJ Division of Mental Health & Addiction Services
The State of New Jersey Department of Human Services has a branch specifically dedicated to helping Jersey residents who suffer from addiction and mental illness. Their website includes links to referral services, a list of alcohol and addiction hotlines, a list of mental health helplines, and a directory of state-certified addiction and mental health providers and crisis centers. 
In 2015 roughly 46 thousand men and 22 thousand women received treatment in a drug or alcohol rehab in New Jersey.
In that same timeframe, individuals between 25 and 29 years old were the largest demographic of admissions in NJ³.
Medication assisted treatment for opioid addiction is available in some form at 303 treatment centers in New Jersey. 36 facilities offer methadone, 129 offer naltrexone, and 138 offer Vivitrol or something similar (extended-release naltrexone).
Over 40% NJ treatment centers offer programs for co-occurring process addictions (non-substance addiction disorders).
Over 80% of rehabs in NJ offer treatment for co-occurring mental health conditions like anxiety, depression, PTSD, etc.
NJ Addiction Harm Reduction
As a state, New Jersey is relatively progressive in its efforts to address the problem of substance abuse. For example, syringe exchange programs are available, naloxone is accessible, and lawmakers are considering allowing safe injection sites to be implemented. The New Jersey Harm Reduction coalition offers a number of services described above including syringe access, free Narcan, and more. Harm reduction centers (also known as syringe access programs) offer more than just needles; they provide health screenings, pregnancy testing and linkage to prenatal care, nutritional counseling, reproductive counseling for women of child bearing age, vaccinations, condom distribution, safe sex education, safe injection practices, wound care, drug overdose prevention and reversal. They are available in:
Asbury Park
Atlantic City
Camden
Jersey City
Newark
Paterson
Trenton
Finding Rehab in New Jersey
If you or somebody you love are looking for rehab in New Jersey, All In Solutions Counseling Center offers multiple levels of care and specialized programs at our Cherry Hill treatment facility. Our dual-diagnosis programs offer complementary care for co-occurring mental health conditions. Our qualified and compassionate admissions department is available 24/7 to help you navigate the process of getting into rehab. They will help you with everything from finding the best New Jersey rehab for your needs to guiding you toward free support and resources offered by your state. 
Don't Wait, Make the Call Today
Addiction treatment professionals are standing by to help you start your recovery
The call is free, confidential, and no obligation. Available 24/7