Yoga Therapy Addiction Rehabilitation
Incorporating Yoga into Addiction Treatment
To treat substance abuse and addiction, a variety of approaches and programs are available, ranging from traditional to alternative to complimentary. A growing number of programs are emphasizing a "whole person" or holistic approach that incorporates a range of strategies and resources to aid in recovery. Yoga is a supplemental (meaning it should be utilized in addition to tranditional therapeutic practices) health activity that is frequently seen as a sort of natural medicine. When yoga is used with other typical addiction treatment modalities, it may be quite useful.
Yoga is a physical and mental practice that can help with a number of issues, including recovery from addiction when combined with traditional treatment methods. Yoga can provide the physical strength to face the challenges of recovery and helps boost your emotional stability. Yoga is a powerful and effective way to heal the body and mind. According to Johns Hopkins, the benefits of yoga include:
Improved balance and flexibility
Relief from back pain
Reduced inflammation
Improved cardiovascular health
Reduced anxiety
Improved sleep
Increased energy and improved mood
How Does Yoga Help Overcome Addiction?
Yoga may really assist to naturally balance various aspects of the brain and body that have been damaged by drug usage. In addition to the physical benefits of yoga, there are several psychological advantages. People who practice yoga become more aware of their bodies, learn to control their breathing, and pay attention to their bodies. This can help people become more self-aware of how things might make them feel in a nonjudgmental way.
Individuals may learn to accept responsibility for how they feel and achieve control over themselves and their following behaviors by directing all of their attention inward. They may grow more self-reliant and confident as a result of this. A person may be better able to cope with and manage cravings if they are more physically aware of them when they arise, rather than striving to ignore or give in to them.
Yoga can also boost energy levels, encourage people to eat healthier, and increase quality of sleep, which can be disrupted by drug or alcohol withdrawal symptoms. People are more able to handle stress and anything that may pop up during the day when they get better physically. A cleaner head and less irritability levels are the result of more sleep. Healthy habits can help the appearance of the physical body as well, so physical exercise can also help self-image.
In addition, Yoga can enhance the efficacy of 12-step programs, which are often a source of support for ongoing recovery. Programs like Alcoholics Anonymous rely on spiritual principles and a connection to a higher power. Yoga and mindfulness meditation can strengthen an individuals connection to their higher power by quieting outside influences and allowing for uninterrupted self-reflection. The mental clarity that can result from practicing yoga can benefit those who do not seek spiritual connection as well though.
Healing Mind, Body, and Spirit
All In Solutions can help you put your best foot forward in recovery
Call Now
Find Your Center
Compassionate addiction treatment with integrated holistic therapies can help you overcome substance use disorders improve physical health, mental health, and quality of life
Contact Us
According to the American Yoga Association, the most popular type of yoga practiced in the United States today is hatha yoga, which emphasizes on physical postures and breathing methods. It is beneficial to take a class or locate a certified yoga instructor while practicing yoga for the first time. Classes last 45 minutes to 1.5 hours and are centered on obtaining certain postures while managing breathing in precise ways. The flow of energy is supposed to be opened by posing the body in a precise position, as the spine and other portions of the body are appropriately aligned. This permits the mind to open up, resulting in a state of mind-body equilibrium.
While yoga is not a religion, it may be spiritual since those who practice it consistently can improve spiritually. Yoga is a form of exercise that may be done on an as-needed basis by anybody and is supposed to strengthen the connection between the mind, body, and soul.
One of the best things about yoga is that it doesn't require any particular equipment or a certain area to be performed; it can be done almost anywhere and at any time. Yoga is an ancient approach that uses movement, meditation, and breathing to bring the mind and body closer together. It is derived from the Sanskrit word yuj, which means "unity."
Evidence Supporting Yoga as an Addiction Treatment
Interest in utilizing holistic methods (including yoga and reiki) as a treatment for substance use disorders has largely outpaced scientific studies on the subject. However, there have been several studies that suggest that yoga can be helpful for recovery. For example, a study published in the Journal of the American Board of Family Medicine showed that a mindfulness program (yoga and meditation) helped to reduce craving scores and severity of PTSD (compared to standard treatment alone) in patients struggling with addiction. The same study also noted that hatha yoga, when combined with medication-assisted treatment for opioid use disorder in patients with chronic pain, improved mood, decreased anxiety, and reduced pain more than standard MAT. Individuals who participated in a higher number of yoga sessions reported better outcomes. Another study on opiate addicts found that breathing techniques learned through yoga significantly improved quality of life at the 6-month follow up period.
As scientific study on the effect of yoga on substance use disorder is limited, it may be useful to consider the impacts yoga has on the treatment of other chronic diseases. According to Harvard Health, yoga has long been utilized to help reduce stress, and scientific research has shown a correlation between practicing yoga and stress reduction through regulation of the stress response. Heart rate, blood pressure, respiration, and body temperature all rise when a person is stressed. According to the Yoga Journal, yoga may affect this system by regulating and balancing stress chemicals such as cortisol and adrenaline. According to a study published in Scientific American, consistent yoga practice can grow grey matter and brain areas involved in stress regulation, such as the hippocampus.
A research published in the Journal of Alternative and Complementary Medicine found that practicing yoga practices increased the levels of gamma-aminobutyric acid (GABA). GABA is a natural tranquilizer generated by the brain to aid in the management of anxiety and stress. GABA levels that are higher are associated with decreased anxiety and stress. Stress, worry, and despair are all frequent side effects of drug withdrawal, and yoga in recovery may help alleviate these symptoms.
Studies have also demonstrated that yoga, as a treatment for post-traumatic stress disorder, decreased scores on alcohol use disorder identification tests and drug use disorder identification tests. This means that in these individuals who struggled with PTSD, yoga treatment made them less likely to abuse drugs and alcohol. Additional benefits observed included fewer PTSD symptoms and improved coping skills.
Your Insurance May Cover Addiction Treatment
Did you know that most health insurance plans provide coverage for substance use disorder treatment? Submit your policy information below for a free, confidential review of your benefits. All In Solutions accepts most health insurance plans.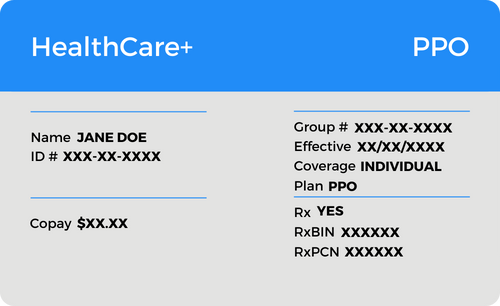 All In Solutions Yoga Programs
All In Solutions Counseling Center's addiction treatment programs are all individualized to meet the needs of each specific client. What this means is that each client, upon admission, will meet with their primary therapist to create a treatment plan that is unique to them. Clients who wish to participate in the yoga therapy program will do so in combination with evidence-based therapy, group addiction counseling, and optional participation in 12-step recovery. Clients are also welcome to participate in other alternative treatment programs like medication-assisted treatment, faith-based addiction treatment, and art therapy. 
Yoga groups are bi-weekly and take place at the clinical building. A certified yoga instructor who has experience working with individuals in recovery will come to the facility to instruct the groups. To learn more about the yoga groups held at All In Solutions Boynton Beach or All In Solutions Cherry Hill, call our admissions office today.