Substance Abuse Treatment for Women
Men and women have different needs when it comes to recovering from addiction. Women use drugs and alcohol for different reasons, have different experiences as a result of their drug use, and respond to different kinds of treatment than men. For this reason, women's rehab programs can be beneficial for treating addiction, mental health conditions, and trauma. 
A women's treatment center follows an approach to addiction treatment that is gender-specific for substance abuse. It enables women to address the specific issues that might contribute to their alcohol or drug abuse. This article will address some of the benefits associated with gender-specific treatment for substance abuse (more specifically, women's substance abuse programs).
What Can You Expect from the Best Women's Treatment Program?
Anyone who signs up for the best women's treatment program can expect to spend time in private, separate living quarters for women for maximum comfort. In addition, there will be licensed, expressive arts therapists who will empower women and explore topics for providing hope and healing. The fact is that gender-specific group therapy is highly effective as women are inherently different from men. You can even read testimonials past clients have left to understand just how effective a women's treatment program can be.
Most women's rehab centers have a beautiful and spiritually uplifting campus that offers walking trails, ponds, and pastures. A women's rehab program follows an integrated and holistic addiction treatment care model that provides individualized clinical care. Only the latest research-supported clinical rehabilitation modalities ensure sustained recovery while also addressing clinical issues simultaneously and in an integrated fashion. The rehab center deals with the past, but it also aims to enhance the quality of the daily experiences of adult women.
The women's treatment program is centered on offering freedom from patterns of destructive thoughts and progressive loops that stem from mental health issues, substance use, and trauma. Most programs that are offered tend to be small to ensure that they are customized to meet clients' needs. In addition, the environment at the women's addiction center focuses on providing safety by ensuring that external physical security in all aspects of recovery is guaranteed.
Similarly, internal safety is also created during your time at the women's addiction center. You will feel right at home at the rehabilitation center. It aims to make sure that women are honored and respected. Be a part of a close-knit group and commit to seeking recovery during your time at the rehab. There are countless opportunities for you to spend solitary time processing and connecting with nature through meditation.
Challenges Faced By Women During Addiction Treatment
Although anyone can become an addict regardless of sex, women face different problems compared to men when it comes to substance abuse, mentally and physically. There are various challenges that women commonly face due to addiction. The truth is that women tend to be caregivers to children and feel stigmatized. They believe that their responsibilities to the household should not be neglected even for a short time. This makes it difficult for mothers to receive treatment. Women are more likely than men to report feeling shame because of substance abuse and feel stigmatized by the need for a women's drug abuse program.
Dual Diagnosis Disorders Are Common
Women who have suffered from addiction usually experience a dual diagnosis disorder. Most female drug users tend to have undergone some significant physical or emotional trauma or have been victims of sexual abuse, which led to them turning to alcohol or drugs.
Many of these women also had a parent who struggled with substance abuse. In addition, it is common for women to suffer from mood disorders like major depression or bipolar disorder, which leads to substance abuse. These co-occurring disorders are known as dual diagnosis disorders.
Freedom From Addiction Awaits
Compassionate addiction treatment & gender-specific groups provide a safe space for healing
Contact Us
Women Struggling with Addiction Face Severe Health-Related Consequences
A primary reason females need to enroll in a women's addiction center program is that they face severe health-related issues due to substance abuse. Women are more likely to experience health-related consequences and report greater severity of such effects than men. Generally, women develop substance abuse problems much faster than their male counterparts. Women have a lower body weight than men as they carry less water and more fat in their bodies. This leads to their bodies retaining alcohol for a more extended time, exposing their internal organs to alcohol for a more significant amount of time.
Gender-specific treatment for substance abuse is necessary for women battling addiction. Enrolling in the addiction treatment program will enable you to learn about the different experiences that women encounter and address them in a comfortable environment that is truly sensitive to your needs. In addition, when you discuss your issues with other women, it provides you with many crucial benefits for recovery
Trauma-Informed Treatment Modalities
The primary purpose of a women's trauma program is to help women recover from the impact of trauma. An integrated approach is utilized to provide treatment based on clinical experience, theory, and research. Some additional therapy services you might find at the women's addiction center include the following.
Yoga
Nutritional Therapy
Mindfulness
Psychodynamic
Object Relations/ Attachment Therapy
Narrative Therapy
Existential Therapy
Experiential Therapy
Solution Focused and Person-Centered Techniques
Gestalt
Rational Emotive Behavioral Therapy (REBT)
Eye Movement Desensitization and Reprocessing (EMDR)
Cognitive Behavioral Therapy (CBT)
Dialectical Behavioral Therapy (DBT)
Family Therapy Program
Trauma Therapy Treatment
Acupuncture
Relational Therapy
Expressive Arts Therapy
12 Step Addiction Recovery
Personalized Treatment for Co-Occurring Disorders
For a women's trauma program to be effective, it must be personalized. Therefore, it is crucial that you enroll in a dedicated program that prioritizes creating a safe space for women to start their healing journey and feel empowered through the program. This would help increase your sense of self and enable you to take control of your life.
Make sure to learn more about the clinical team, as you will require a team that comprises multi-licensed therapists in clinical addictions, mental health, and trauma to help you on your road to recovery. Moreover, the women's drug abuse program would also address the underlying emotional issues that might be fueling your self-destructive behavior. The following are some of the co-occurring issues that a women's addiction center treats.
Women's substance use treatment
Women's dual diagnosis treatment
Women's eating disorder treatment
ADHD
Depression
Anxiety
Grief
Mood dysregulation
Somatization
Low self-esteem
Self-injury
With a multi-credential, highly experienced clinical team by your side that understands the emotional challenges that you face, you can rest assured knowing that you will be able to recover from substance abuse and mental health issues in no time. In addition, the women's addiction center would be committed to supporting you through your process with dignity, respect, and compassion.
Don't Wait. Get Help Today.
Our admissions department is available 24/7 to help answer questions and discuss treatment.
Flexible Length of Stay Options
The best thing about a women's treatment program is flexibility. Research shows that longer lengths of stay correlate with better outcomes. Generally, women who dedicate between 80 and 100 days to receiving treatment fare better in their recovery. A longer length of stay would enable you to learn new ways to navigate the world and practice your newly discovered positive coping skills in a truly nurturing environment.
An extended length of stay guarantees a powerful transformation and provides opportunities for you to step up and reclaim your life. Each person who is admitted to a women's addiction center is presented with a wide variety of options to ensure sustained life-long recovery. In addition, you will feel empowered and learn to challenge yourself through time spent outdoors hiking, white-water rafting, fly fishing, canoeing, and rock climbing during your stay. Each of these will open doors towards self-inquiry.
The thing about service projects is that they empower you and alight your spirit so that you can explore the multidimensional gifts that come with mindfulness. In addition, there are recreational therapies like martial arts, meditation, cooking, horticulture, and gardening that enable you to look at things from a different perspective. As for nutritional therapy, it approaches food holistically. Since it is essential that you have a healthy relationship with food, the therapy sessions will be extremely helpful. They will pave the way for a truly successful recovery. 
The women's treatment program will educate and encourage you to make inspired choices regarding food. The fact is that if one is stuck in survival mode, their energies stick to fighting off unseen enemies, which does not leave any room for care and love. Hence, you need to heal from addiction with the help of a women's treatment program. As a woman, you need to stop waiting and embrace your life. Start your journey towards recovery now by speaking with an admissions expert.
Your Insurance May Cover Addiction Treatment
Did you know that most health insurance plans provide coverage for substance use disorder treatment? Submit your policy information below for a free, confidential review of your benefits. All In Solutions accepts most health insurance plans.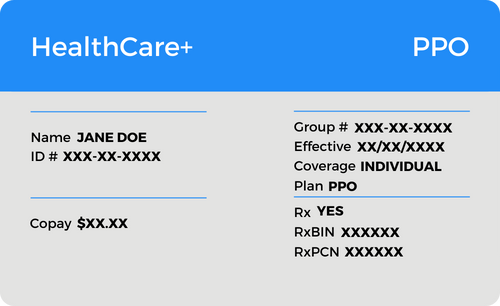 Finding a Women's Rehab Program Near Me
All In Solutions Counseling Center offers gender-specific therapy programs as part of traditional addiction treatment plans. Women attend groups with only female clients and a female therapist who is trained to help them work through common issues that contribute to substance use disorders. These gender-specific groups give women an environment where they can more freely express themselves comfortably. The women in this program connect and build solidarity that allows them to help one another during treatment, and long after discharge. If you or a loved one are struggling with addiction, reach out today to learn more about connecting with this powerful community of recovering women.