Florida Treatment Centers & Detox
Addiction Treatment in Florida
Florida is known for its tropical climate, white sand beaches, and Disney World. But the quality and quantity of drug rehabs in Florida are also noteworthy. Individuals struggling with alcohol and drug addiction have plenty of options when it comes to finding an addiction treatment center in Florida. The most recent National Survey of Substance Abuse Treatment Services¹ available (2019), shows 725 operating substance abuse treatment centers in the Sunshine State. The same survey reports that 594 of these treatment facilities offer outpatient rehab, 211 offer inpatient rehab (including detox and residential treatment), and 76 are hospital-based inpatient centers.
As a result of this density of addiction treatment providers, clients attending drug and alcohol rehab in Florida can expect to receive high-quality care. If you or someone you love are looking for the best treatment center in Florida, All In Solutions Counseling Center has a conveniently located addiction treatment center in Boynton Beach, FL.
Treatment Center Locations in Florida
Addiction treatment is relatively accessible in most cities in Florida, but there is an especially ample supply of rehabs near Miami, Fort Lauderdale, Jacksonville, Tampa, and Orlando. Palm Beach County, in South Florida, has the most drug and alcohol rehabs of any county in Florida. These facilities are conveniently located to help individuals in West Palm Beach, Delray Beach, Boca Raton, Boynton Beach, and surrounding areas. You can view the number of rehabs per county in Florida here if you are interested in finding how many rehabs are there in Florida.
All In Solutions Boynton Beach
All In Solutions Boynton Beach is located in Palm Beach County, Florida. The easily accessible facility is just a 15 minute drive from Palm Beach International Airport, and about an hour drive from Fort Lauderdale-Hollywood International Airport. In a tropical climate just minutes from the beach, clients enjoy a relaxing environment at the modern clinical facility and return to comfortable apartment-style sober living accommodations.
All In Solutions Detox West Palm Beach
All In Solutions Wellness Center is located in West Palm Beach, Florida. The modern luxury inpatient facility offers round-the-clock medical support in a comfortable and inviting setting. The detox center is equipped with a professional kitchen where chefs prepare fresh nutritious meals for clients every day. The detox and residential addiction treatment programs allow clients to heal physically while building a psychological and emotional foundation in recovery. Those who wish to continue their treatment are seamlessly transitioned to the aftercare program in Boynton Beach, just minutes away.
Addiction Treatment Centers by County in Florida¹
| | |
| --- | --- |
| County | Number of Rehabs |
| Highlands | 3 |
| Hardee | 1 |
| Polk | 13 |
| DeSoto | 1 |
| Osceola | 10 |
| Okeechobee | 1 |
| Hillsborough | 35 |
| Charlotte | 3 |
| Orange | 28 |
| Brevard | 15 |
| Sarasota | 12 |
| Pasco | 11 |
| Indian River | 2 |
| Manatee | 4 |
| Saint Lucie | 23 |
| Lake | 6 |
| Lee | 16 |
| Palm Beach | 88 |
| | |
| --- | --- |
| County | Number of Rehabs |
| Seminole | 12 |
| Pinellas | 33 |
| Martin | 13 |
| Collier | 7 |
| Sumter | 1 |
| Volusia | 19 |
| Hernando | 3 |
| Citrus | 4 |
| Marion | 13 |
| Broward | 63 |
| Putnam | 2 |
| Flagler | 3 |
| Miami-Dade | 66 |
| Saint Johns | 8 |
| Alachua | 8 |
| Levy | 1 |
| Bradford | 2 |
| Dixie | 1 |
| | |
| --- | --- |
| County | Number of Rehabs |
| Clay | 4 |
| Union | 1 |
| Duval | 24 |
| Monroe | 5 |
| Columbia | 1 |
| Suwannee | 1 |
| Nassau | 1 |
| Taylor | 2 |
| Wakulla | 1 |
| Leon | 9 |
| Franklin | 1 |
| Gadsden | 2 |
| Bay | 11 |
| Jackson | 2 |
| Walton | 1 |
| Okaloosa | 5 |
| Santa Rosa | 7 |
| Escambia | 11 |
The price of drug & alcohol rehab in Florida varies depending on several factors including level of care, length of stay, and insurance coverage. Though some individuals choose to pay out of pocket for treatment, most insurance policies cover the majority of the cost of treatment at most addiction centers. 
The vast majority of addiction treatment centers in Florida accept some form of medical insurance. However, not all rehabs work with all types of insurance. In Florida, 95.6% of treatment centers accept cash or self-payment, 74.1% accept private health insurance plans, 25.8% accept Medicare, 40.8% accept Medicaid, and 29.7% accept state-funded health insurance plans other than Medicaid¹. 
All In Solutions Counseling Center accepts most private health insurance providers, and also offers competitive private pay options for individuals with state-funded or no insurance. To learn more about your insurance policy's coverage for substance abuse treatment, visit our verify your insurance page. 
Getting Into Rehab With No Insurance
For individuals who do not have health insurance, there are still options available to get treatment. As mentioned above, almost all treatment centers accept cash/self-payment. However, the cost of private treatment can often be out of reach for individuals struggling with addiction. Fortunately, 59.2% of rehabs in Florida offer a sliding fee scale. Sliding fee scales offer a reduced price of admission based on an individual's income.  In addition, there are 282 free rehabs in Florida. 12 of these rehabs are free for anyone and 270 are free for individuals who cannot afford treatment¹. These free addiction treatment centers do typically have a waiting list for admission as they are in high demand. 
What Kind of Alcohol & Drug Addictions Do Rehabs in Florida Treat?
Alcohol & drug addiction treatment centers help patients struggling with substance use disorders with various primary drugs of choice. Some treatment programs may offer specialized alcohol treatment programs, cocaine and meth treatment programs, heroin treatment programs, opiate treatment programs, Xanax treatment programs, and other prescription drug treatment programs. Most rehabs, however, are qualified to treat any form of substance abuse. 
The most recent Florida substance abuse statistics available (2017)² show that:
14,238 admissions to treatment were for primary alcohol (33%)
2,921 admissions to treatment were for primarily cocaine or crack (7%)
15,453 admissions were for primarily heroin or other opiates (35%)
6,553 admissions were for primarily marijuana/cannabis (15%)
Your Insurance May Cover Addiction Treatment
Did you know that most health insurance plans provide coverage for substance use disorder treatment? Submit your policy information below for a free, confidential review of your benefits. All In Solutions accepts most health insurance plans.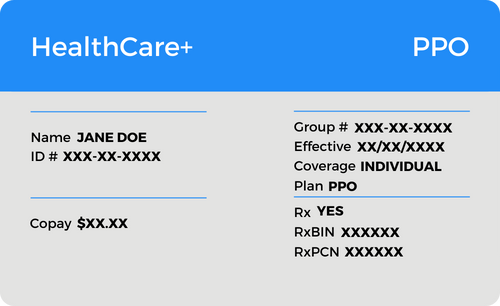 Types of Drug Rehabs in Florida: Detox, Inpatient, Outpatient
Medical Detox Centers
An important first step in recovering from drug or alcohol addiction is medical detoxification, sometimes known as medical detox. Medical alcohol detox is absolutely necessary since, in certain cases, alcohol withdrawal can be fatal. All people who have displayed symptoms of both physical and psychological reliance on a substance should undergo a detox program before beginning the more clinically focused levels of care. 
Addiction is a chronic disease that periodically flares up but can be controlled, just like diabetes, asthma, or rheumatoid arthritis. Similar to how a hospital emergency room manages chronic medical issues, medical detoxification plays a role in addiction treatment. Medical detox for addiction stabilizes an acute flare-up of a chronic illness, similar to going to the ER for an asthma attack, but it does not, by itself, alter the chronic condition's prognosis.
Medical detoxification takes place at the beginning of treatment for the majority of persons who seek inpatient or residential drug and alcohol rehab programs. Although medical detox is not considered addiction therapy in and of itself, people who finish it are more likely to stay in treatment longer and have longer periods of recovery.
Residential Rehab Centers
The residential level of care is offered as a "step-down" for clients who have completed detox but still require inpatient care. In residential drug rehabs, clients continue to receive round-the-clock medical support and have the added accountability and safety of 24 hours supervision. Clients have typically completed whatever narcotic medication taper they were prescribed according to their detox protocol but may work with doctors to manage the psychiatric medication they take long-term. At a residential rehab center, clients are likely to stay anywhere from 14-28 days depending on how long it takes for them to be stabilized.
Inpatient Drug Rehab
While technically speaking, "inpatient rehab" refers to only the detox and residential levels of care, partial hospitalization programs (PHP) are an extension of inpatient treatment. During PHP, most clients still live in a supervised sober living setting where they receive several hours of therapy per day. As PHP is technically an outpatient level of care, clients have the freedom to grocery shop, cook, and work on other essential life skills. While clients have more freedoms during PHP than detox or residential, their therapists keep them engaged in treatment plans that are tailored to curbing substance use while addressing mental health issues. In addition, many Florida rehabs offer luxury amenities that contribute to a client's healing such as pools, gyms, massage services, and more.
IOP and Outpatient Treatment
Intensive outpatient programs (IOPs) are a crucial component of therapy for those looking for assistance in overcoming addiction. Inpatient treatment, whether it be in a hospital, clinic, rehabilitation center, or another setting, may be difficult for many people.
These live-in treatment solutions frequently offer the highest level of care, isolating addicts from their drug or drink of choice and from other individuals who would deliberately hinder their recovery. However, they aren't always practical. People frequently are unable to enter full-time care due to obligations related to their families or jobs. Simply put, they are unable to depart from their life for a lengthy period of time. IOPs are frequently the best option for these folks. They can live at home while still receiving intensive care.
During IOP rehab programs, clients typically commute to the rehab facility several times per week to participate in support groups, speak with therapists, and further solidify their long-term recovery.
Florida Addiction Information & Resources
Alcoholics Anonymous meetings in Florida
AA is a very effective free resource for people struggling with alcoholism or addiction. Despite the name, those who are addicted to drugs other than alcohol are welcome in Alcoholics Anonymous, and many of the people who attend meetings have abundant experience with addiction to other substances. To find AA meetings in Florida, utilize the meeting finder on the Florida section of the AA website. 
Narcotics Anonymous meetings in Florida
Some people struggling with drug addiction may not feel comfortable sharing their experience at Alcoholics Anonymous, so Narcotics Anonymous may be a better fit. NA is a 12-step fellowship with similar principles and a similar program of action to AA. However, it is specifically attended by people struggling with addiction to drugs. To find NA meetings in Florida, you can use the Florida meeting finder. 
Florida Substance Abuse & Mental Health Services through DCF
In the state of Florida, services related to substance abuse and mental health are managed by the Department of Children and Families (DCF). The DCF website is a great resource to find help for addiction or mental health, locate sober living homes (also known as recovery residences), or find helpful hotlines. In addition, you can find more information about the Marchman Act (also known as the Florida Substance Abuse Impairment Act) which enables loved ones to petition to have their family member involuntarily committed to substance abuse treatment if their addiction is putting them or others at risk. 
Palm Beach County Behavioral Health Coalition
The Palm Beach County Behavioral Health Coalition was created to give parents, youth, and neighborhoods the tools to continue building a healthier, drug-free community.
By bringing together teens, parents, educators, business owners, and other partners, they coordinate activities, provide information, and organize public awareness campaigns to steer youth and adults away from harmful decisions and towards program and support services.
In 2020 7,312 Florida residents died of a drug overdose. This represents a 38.6% increase in overdose deaths from 2019. 700 of those overdose deaths came from Broward County – the most of any county in Florida³. 
In 2017 roughly 27 thousand men and 22 thousand women received treatment in a drug rehab in Florida.
In that same timeframe, individuals between 30 and 34 years of age were the largest demographic of admissions in FL².
Medication-assisted treatment for opioid addiction is available in some form at 232 treatment centers in Florida. 51 facilities offer methadone, 298 offer buprenorphine (like Suboxone, Sublocade, or Subutex), and 313 offer extended-release naltrexone like Vivitrol¹. 
Over 41% of Florida treatment centers offer programs for co-occurring process addictions (non-substance addiction disorders).
Over 56% of rehabs in FL offer treatment for co-occurring mental health conditions like anxiety, depression, PTSD, etc.
If you or somebody you love are looking for rehab in Florida, All In Solutions Counseling Center offers multiple levels of care and specialized programs at our Boynton Beach treatment facility. Our dual-diagnosis programs offer complementary care for co-occurring mental health conditions. Our qualified and compassionate admissions department is available 24/7 to help you navigate the process of getting into treatment. They will help you with everything from finding the best Florida rehab for your needs to guiding you toward free support and resources offered by your state. 
Don't Wait, Make the Call Today
Addiction treatment professionals are standing by to help you start your recovery
The call is free, confidential, and no obligation. Available 24/7