It can be difficult to tell how some people will perceive your choice to enter a rehab facility. If you're already under a lot of pressure with child custody cases or court appearances to show your growth, you may be worried about how going to rehab will look to other people.
Rest assured, going to rehab will always be a good thing for your legal case. Getting help for your addiction or mental health problems shows that you are making positive strides toward a healthier life for yourself and your loved ones.
Will Rehab Help My Court Case?
Choosing to go to rehab can positively affect your legal case; how much it affects it, however, depends on the type of court proceedings.
Will Rehab Help My Criminal Case?
Whether you face a judge or a jury for sentencing, you stand to make an impression on the person who decides your future. While judges are constrained mainly by sentencing guidelines, there is such a thing as discretionary sentencing. In some cases, this kind of discretion could allow for a lighter sentence after considering your individual circumstances. However, these discretionary decisions are still limited by the law.
Another possibility for leniency lies in mitigating circumstances. If the court determines that you acted based on an emotional disturbance, such as if you suffer from an undiagnosed mental illness, you can receive a reduced sentence. This is called an "Unusual Circumstance."
Other relevant mitigating circumstances include:
Addiction. If your addiction contributed to your crime, and you attempt to receive help, it can be a mitigating circumstance.
Difficult personal history. If you suffered traumatic or painful circumstances that may have led you to commit a crime, these could be reasons to choose a lighter sentence.
Remorse. Showing you accept responsibility and are sorry can result in a more merciful judgment. Getting help with rehab can be a great way to show your remorse and commitment to change.
Can Rehab Help My DWI/DUI Case?
In some states, your charges cannot be automatically reduced by electing to go to rehab. However, this doesn't mean that your judge or jury cannot use discretionary sentencing.
In many cases, counseling is a mandatory consequence of a DWI or DUI conviction. Rehab is often reserved for more serious cases, especially where someone was injured. Getting ahead of the game and entering rehab on your own can show the court that you're serious about making changes.
Does Rehab Affect Parental Custody?
Going into rehab for alcohol addiction will only affect custody hearings that are current or pending. It may feel like "everyone will know" and hold it against you if you go to treatment, but that is one of many myths about substance use disorder treatment and mental health services.
While someone seeking guardianship of your dependents may try to use the fact that you entered rehab against you, there are several reasons it can work in your favor:
Going to rehab shows the judge that you are committed to changing and providing a better environment for your dependents.
Rehab may be your best long-term solution to keep custody of your children by protecting them from harm.
It can show your ex-spouse (or other parties seeking custody) that you are willing to invest whatever it takes to keep your kids. They may be willing to work with you more if they see this willingness to change.
What if I Miss a Custody Hearing Because I'm in Rehab?
It is better to enter into rehab with enough time to attend your custody hearings after you are discharged. If you miss a court hearing, you cannot present any evidence to the court that you're still a viable guardian for your children.
Hearings can be delayed if you get approval from a judge, and you can obtain permission to leave rehab for your custody hearings, but it may be wiser to get help long before it's an issue.
You can avoid running out of time by familiarizing yourself with what to expect during residential treatment. The amount of time you are in rehab will vary based on your condition and needs.
Can You Go to Rehab if You Have a Warrant?
You will not be barred from entering rehab if there is a warrant for your arrest. However, if the authorities come to collect you, your facility may or may not advise you to turn yourself in.
In many cases, it may be safe to commit to rehab because of the Health Insurance Portability and Accountability Act (HIPAA). According to the Centers for Disease Control (CDC), HIPAA protects sensitive information, including your medical records, from being disclosed without your knowledge or consent.
Because of these protections, recovery centers cannot disclose whether you are or aren't in their care. If the center does not suggest you turn yourself in, you are protected. In addition, police may be more likely to respect your right to privacy and let you complete your stay. It might make them look bad, especially when it comes to your court proceedings if they force you out of treatment.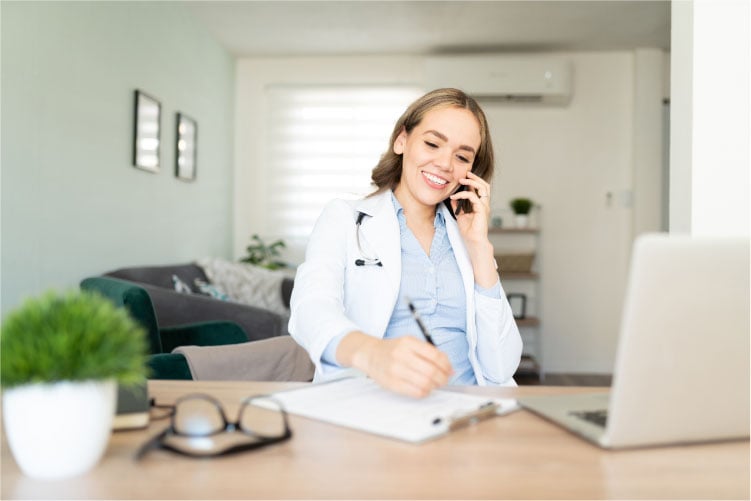 What Happens if You Go to Rehab Before Your Court Date?
If you are on probation while you wait for your court date, you may need to follow some protocol to get approval for rehab.
If you have been commanded to stay in your state and your desired facility is out of state, you will most certainly have to get approval first. In many cases, your probation officer will give you permission to seek treatment. They may require that you sign a release, so they can check in on you to make sure you're still there.
Can I Go to Rehab if I'm Out On Bail?
Even if you are out on bail, going to rehab before your court date is possible. A rehab center will not deny you, but you should make sure that you don't miss a court date and get hit with a "failure to appear" that could result in a warrant for your arrest.
Some legal professionals advise that you get written confirmation from your facility that you are attending their program and send it to your lawyer or your judge, so they know you are seeking treatment. In this case, it is unlikely they will penalize you.
If you receive a bench warrant because of a failure to appear, you can have the warrant recalled by appearing in the court you were called to and showing your certificate of treatment completion. Whether or not your warrant is recalled depends completely on the discretion of the court.
How to Get Court-Ordered Rehab Instead of Jail Time?
Your eligibility for court-ordered rehab as an alternative to jail time will depend on the state. Some states may not consider rehab as an alternative if it was already a part of the mandatory sentencing.
If you are seeking court-ordered treatment for yourself, it may be best to hire legal help who can advocate for you that this is your best option. Courts are more likely to award court-ordered rehab to people who meet these criteria:
Your crime was non-violent.
Your crime was a direct result of your addiction.
You will definitely benefit from rehab.
You qualify for a probationary sentence.
In short, you will most likely not be eligible for court-ordered rehab if you are up for a felony charge.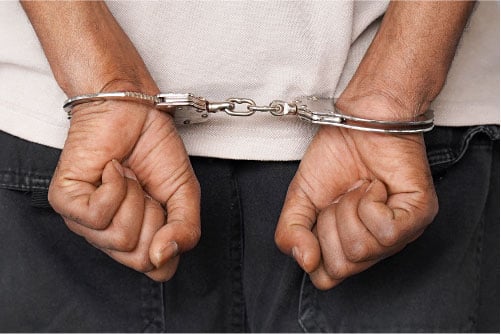 Your Loved Ones Can Ask for a Screening Investigation
If your approval for a screening investigation is approved, you will undergo tests by mental health professionals and cooperate with the investigations of police officers. Together, they will decide if you meet the qualifications for court-ordered treatment. In such cases, they will reschedule your hearing for after you complete treatment.
You may be assigned court-ordered treatment based on your screening if:
You are a danger to yourself or others
You are deemed unable to control your actions
You are suffering from mental health or addiction problems
What Can I Do to Get a Loved One into Court-Ordered Treatment?
If you're not looking for court-ordered treatment for yourself but are pursuing avenues of treatment for a loved one, you have options for involuntary commitment.
The process requires a great deal of paperwork and navigating your local clerks or governments. However, if certain conditions are met, you can force someone into rehab with a court order.
Generally, your loved one must meet these conditions to be considered for involuntary commitment:
They are completely unable to control their actions either due to emotional or mental disability
They have refused voluntary commitment and are able to understand their circumstances enough to elect to it
They have refused or thwarted other measures taken to voluntarily commit them
Their health or safety is at risk because of their condition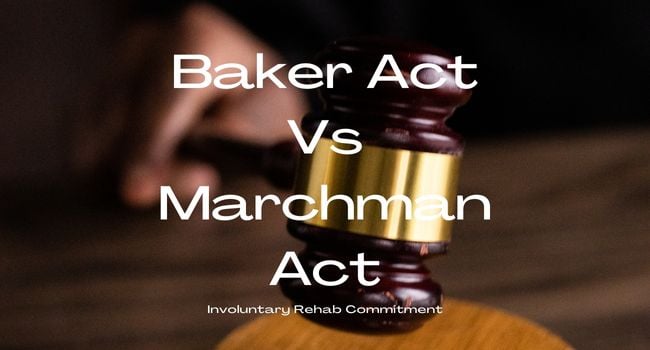 Entering Into Rehab Can Help You Turn Your Life Around
Not only can you change the course of your court cases, but you can create sustainable change that may save your life and your relationships. Studies show that those who attend rehab or get addiction treatment are much less likely to go back to jail. According to a review of current research published in Current Psychiatry Reports, there are many effective treatment models for reducing recidivism and improving treatment program retention.
If you are overwhelmed with how to begin treatment, a representative at your prospective treatment center can help you get started. Know that it will be worth the short-term and long-term benefits.
Case managers at All In Solutions Counseling Center have years of experience working with legal counsel for clients to ensure that they get the help they need while improving the outcomes of their ongoing court cases. If you or a loved one are struggling with addiction and have concerns about how going to treatment will impact a criminal court case, custody hearings, or your chances of going to prison, reach out today!